Kier upbeat following Carillion crash
By Sandy Guthrie26 January 2018
UK contractor Kier has offered reassurances that it remains on course to deliver double digit profit growth, with a trading update for the six months ended 31 December, 2017.
Reporting ahead of announcing its results for the period on 15 March, 2018, it said that the group had traded in line with management expectations in the period. The announcement comes in the wake of the crash of another UK group, Carillion, which Kier had joint-venture relationships with.
As well as saying it had traded in line with management expectations in the period, it added that it had concluded its two-year portfolio simplification programme.
It said the Property and Residential divisions were delivering on their ROCE (return on capital employed) targets and that operating margins had been maintained in the Construction and Services divisions.
Kier said that as expected, investment in Property and Residential had led to an increase in average net debt during the period. Capital employed in these divisions was now at the target level for the purposes of its Vision 2020 targets, it said.
The group's net debt position for the six months ended 31 December, 2017, will be in the range of £230 million to £240 million (€263.25 million to €274.69 million), said Kier, compared to £179 million (€204.89 million) at 31 December, 2016.
This is including the £24 million (€27.47 million) cost and acquired debt of McNicholas – the infrastructure services provider acquired last summer – with an average month-end net debt position for the period of approximately £350 million (€400.40 million). This is compared to a figure at 31 December, 2016, of £300 million (343.23 million).
Kier said that the group's net debt position was underpinned by its Property and Residential assets of around £500 million (€571.89 million).
It reported that the combined Construction and Services order books remained strong at approximately £9.5 billion (€10.87 billion), with 100% of forecast revenue for the 2018 financial year secured.
Kier added that its Highways business was currently in negotiation with Highways England for three-year extensions to some of its contracts, with a final decision expected by the end of March 2018. The McNicholas acquisition was said to be performing well.
HS2 joint venture
Kier and Eiffage announced last week that they had taken over responsibility for the HS2 joint venture which had included Carillion, and Kier is assuming full responsibility for the Highways England smart motorways schemes on which it has been working in joint venture with Carillion. It said these contracts were all performing well, operationally and financially.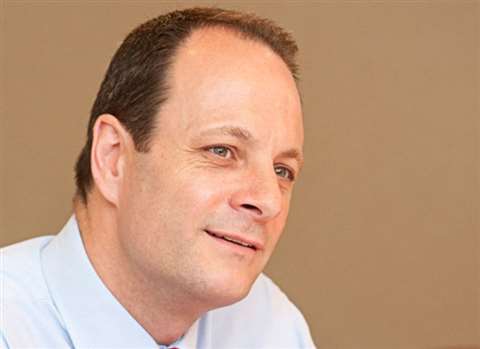 Haydn Mursell, Kier's chief executive, said, "Our first half performance continues to demonstrate the strength and stability of the business and the benefits of our client focused strategy.
"We have leading market positions in infrastructure services, building and development which provide the platform to support further growth and position the group well for the future. The group remains on course to deliver double digit profit growth in the current year and to achieve its Vision 2020 targets."
New homes
Meanwhile, property developer Quintain has awarded construction firm McAleer & Rushe a £130 million (€148.63 million) construction contract to deliver 553 new homes at Wembley Park, in north west London. Carillion had been a part of the construction framework for the project.
The new contract – McAleer & Rushe's biggest to date – will see the delivery of the second phase of the South West Lands development, following the award of the first phase of works, worth £55 million (€62.87 million), which is due for completion by the contractor in the third quarter of 2019.
Of the 553 new homes, 114 will be affordable, split between affordable rent and shared ownership. The remaining 439 will be rental homes managed by Quintain's wholly-owned build-to-rent operator, Tipi.
Subcontractors
Major concerns have been expressed about the fate of sub-contractors and suppliers following the Carillion crash.
Now Network Rail, which owns and runs Britain's railways, has said that around 300 of Carillion Construction's smaller rail suppliers are to be paid the arrears they are owed. This comes from a further agreement between the Official Receiver's special manager, PwC, and Network Rail.
The agreement covers Carillion's small rail suppliers' arrears from Christmas time through to 15 January when the company went into liquidation, and touches around two-thirds of Carillion's rail supply chain.
This is in addition to a recent announcement that all certified work after 15 January to all suppliers on rail projects will be paid until further notice, and that Carillion rail employees will be paid until at least mid-April.