Kinshofer introduces WS-Series drum cutters
USA-based attachment manufacturer Kinshofer has introduced the WS drum cutter series. The company acquired the drum cutter range earlier this year with the purchase of Schaeff Transverse Cutter from Atlas GmbH.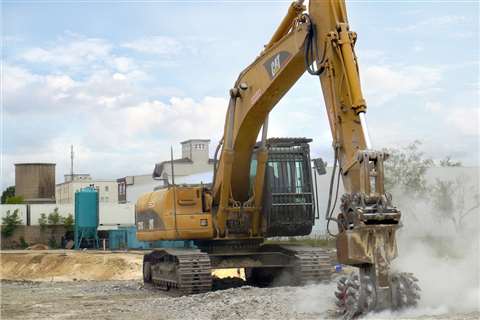 The drum cutters feature an exclusive pick angle and optimal chisel arrangement for high performance and minimal wear, which the company says are ideal for demolition.
"Years of engineering and manufacturing have shaped the WS-Series Drum Cutters into precise units that maximise efficiency and outperform the competition," said Francois Martin, North America general manager.
"Our team of application specialists work with contractors to choose the best drum and chisel for their specific application, minimizing noise and vibration while optimising performance."
Drum cutters are an alternative to hydraulic breakers and the WS-Series are one of the quietest in the industry, so they can be used in areas with noise restrictions.
Kinshofer achieves the low decibel output and minimal vibrations of the attachments through a high-torque hydraulic motor. The motor powers the drum cutter while its gear reduction optimises torque and cutting force, while the higher torque enables the attachment to achieve greater cutting efficiency while operating at a slower speed than competitive drum cutters.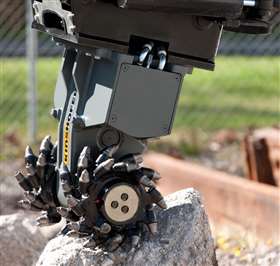 The controlled speed of the attachment reduces noise and vibration as well as maximises operator comfort. Additionally, the hydraulic motor is adjustable to match the output of an excavator's hydraulics.