Klarx gets a boost
By Thomas Allen17 September 2019
Munich-based tech start-up Klarx, an online platform for construction equipment rental, intends to further expand its operations in Europe, having recently raised €12.5 million.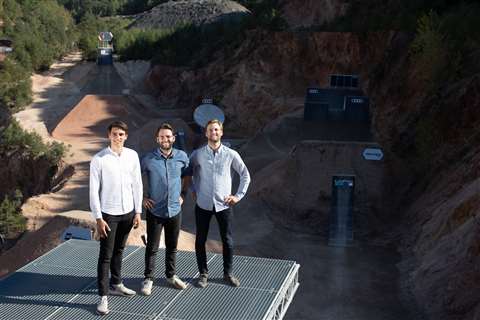 The money was raised through a funding round led by B&C Innovation Investments GmbH (BCII), alongside existing investor Target Global.
Klarx was founded in Germany in 2015 and recently entered the Austrian market, but has declined to specify which countries it is looking to move into next.
Florian Handschuh, co-founder of Klarx, said, "We will use the new funding to accelerate our international growth and to foster the development of our technology platform to empower the future of construction."
The company's business model vertically integrates more than 4,000 rental partners, using an approach that digitalises the whole value chain of equipment rental.
The start-up plans to roll out new features on its platform, including a disposition tool that will manage the equipment used across a given construction site, and record real-time telematics data from the machinery.
Thomas Zimpfer, Managing Director of BCII, said, "The Austro-German founding team and the stunning success of Klarx fully convinced us to invest. The time has come to push for further growth in Germany and Austria and to enter new markets in Europe. The B&C Group accompanies Klarx as an investor with industry knowledge from our network."
Ben Kaminski, Partner at Target Global and Head of the Mobility 2.0 Fund, added, "We are excited to continue supporting Klarx on its mission to digitalise the construction industry. The team is at the forefront of transforming every aspect of the rental experience and thereby becoming a core part of the value chain for both customers and suppliers."