Klarx goes international
By Leila Steed26 June 2019
Klarx, the online platform for heavy equipment rental, has expanded into Austria as part of a move into international operations.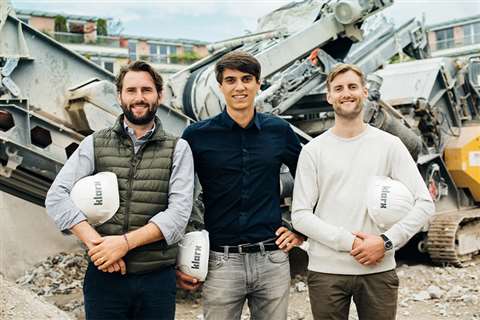 The digital platform allows companies to access, rent and manage more than 250,000 machines online. Klarx said it uses a vertically integrated business model and a holistic approach that digitises the entire value chain of equipment rental.
According to the company the Austrian machinery rental business turns over around €400 million annually. Klarx said it aims to supply 100 companies with machines in the first 12 months, with a focus on construction, steel and assembly companies. 
The company said, "The need for an online one-stop-shop for machinery rental exists across Europe. Austria has a similar market structure as Germany and there are significant cross-border activities of construction companies, which made Klarx choose Austria for the start of its internationalisation."
Klarx was founded by siblings Matthias and Florian Handschuh with Vincent Koch in Germany in 2015. Its customers already include Strabag, Habau and Unger Steel.
Matthias and Florian Handschuh said, "Going beyond Germany is a logical next step after all the positive feedback we've received in our home market. The excitement about this is even bigger since we feel deeply connected with Austria."