Klubb to launch first truck mounts at APEX
By Euan Youdale14 March 2017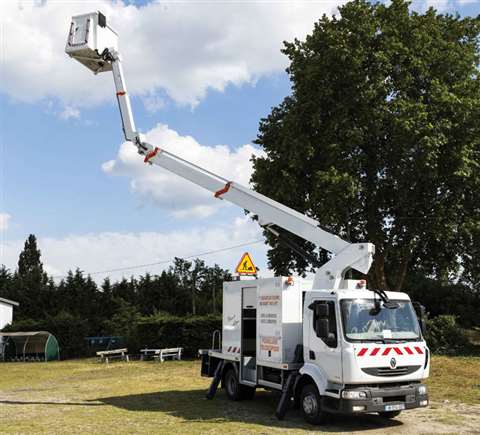 French manufacturer Klubb launched a new range of truck mounted platforms at APEX.
With working heights from 18m to 25m and outreaches from 14m to 18m, with 280kg in the basket, these machines are a combination of designs from Comilev's Xtenso range and Klubb.
It follows the announcement in February that Klubb had acquired the assets of Comilev, after the company folded last year. The assets include the brands and intellectual property of the former manufacturer's vehicle mounts, including the Xtenso range, aimed particularly at utility applications.
As a result, the Xtenso 4, mounted on a Renault Middlum truck, will make its debut at APEX, with a working height of 21m and outreach of 16m. The platform is suited to all electric grid activities, said the company.
At the same time, Klubb will show a new van mount; the K21, mounted on a 2.9 tonne Peugeot Expert. The compact model has a 9.1m working height and 5.8m outreach. "It's a great solution for city maintenance," said a company spokesman, "This platform is particularly easy to park and provide quite a big space for storage despite its small size".