Kramer telehandler upgrades for Stage V
By Euan Youdale23 July 2020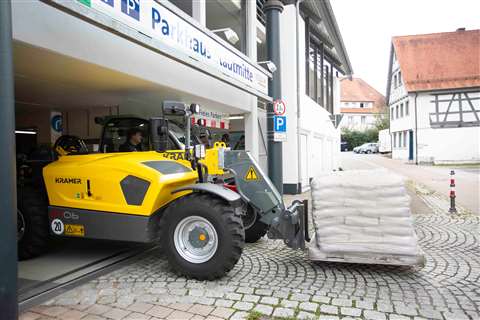 Kramer has upgraded its telehandler range to meet EU Stage V emission standards.
The compact 2205 and 2706 now comply with the latest standards, joining other models in the range. The 2205, with a payload of 2.2 tonnes, is fitted with a Perkins 45 kW engine, while the 2706, has a payload of 2.7 tonnes and a Kohler 55 kW engine. Exhaust gas is treated by a Diesel Oxidation Catalyst (DOC) and a Diesel Particulate Filter (DPF).
The compact telehandlers are designed to make stacking and transport work quick and easy in the tightest of spaces. The low overall height overcomes problems working in underground car parks, for example. Likewise, the hydraulics enable precise working, quick loading cycles and allow various movements in parallel.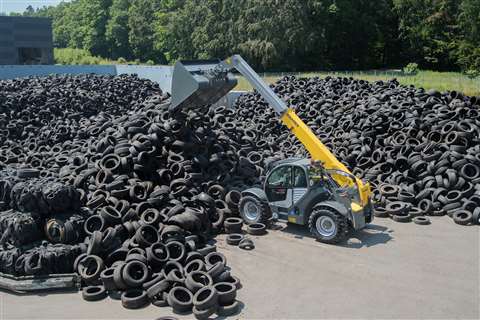 The 3007, 3507, 4007, 4507, 5007 and 4209 models continue to be fitted with the 100kW TCD 3.6 engine, which also complies with Stage V. Exhaust gas is treated with DOC and SCR and supplemented with a DPF as standard. The 5507 and 5509 models, with payloads of 5.5 tonnes, are fitted with the Deutz TCD 4.1 engine, offering 115 kW. They have lift heights of 7m - 9m. Their variable drive system, maintenance access points and ergonomic functional cab are all designed for a high level of operator comfort.
Kramer now also offers various options for all-round visibility. There are two options available for the compact 3007 to 4007 models, with capacities of 3 and 4 tonnes. For low clearance heights and narrow passageways, the vehicle with the standard cab is the ideal choice. If the maximum vehicle height is not a limiting factor, there is an option available for a 20cm-raised cab for all-round visibility, particularly to the righthand side.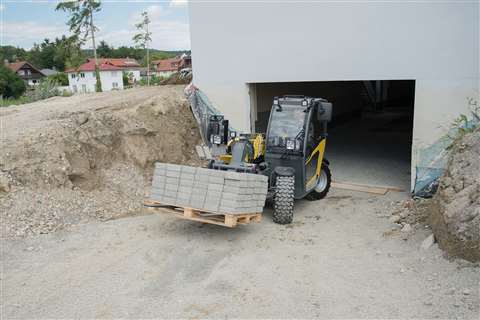 In addition to this improved all-round visibility, this cab option also features a diesel tank with 20-litres additional capacity. As well as the cab, the FOPS screen, protecting the operator against falling objects, has been optimised to the ideal line-of-sight.
For a lower level of cab noise, a silence pump has been fitted to the steering hydraulics, which reduces noise levels in the 3007 to 5509 model cabs to just 72 decibels. Standard models in the range of 3007 to 5509 also offer a fourth steering mode - flexible crab steering. This blocks the rear axle, whilst the front axle remains freely mobile.
The performance of the new 4507 has also been modified. As well as the 100kg increase, taking the payload to 4.5 tonnes, the ecospeedPro transmission is now available as an option with its combination of pushing power and 40 km/h top speed.