Kubota innovations set for Intermat
By Joe Malone04 April 2018
Kubota will use Intermat to give its 09 Series engines their official European unveiling.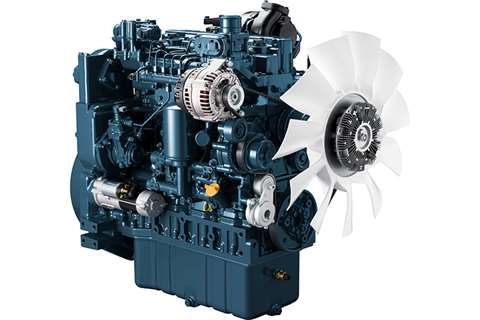 Heading up the range will be its new 5 litre V5009 model, which the company said would establish its engine brand as the primary power source below 150KW.
There will be a first public outing for the company's WG1903, a newly-created 1.9 litre, 3 cylinder model, designed specifically for use with liquefied petroleum gas (LPG), gasoline, natural gas and duel-fuel capability.
Daniel Grant, marketing manager for Kubota BU Engine Europe, commented, "Intermat 2018 provides the perfect opportunity to present our new power solutions, combined with our engineering and customer first expert knowledge together under one roof.
"European OEMs are now at critical stages in product design and development in preparation for EU Stage V in 2019/2020. By bringing our resources together and demonstrating our experience and future vision, in particular our experience in DPF technology, duel fuel solutions and our experienced support network, Kubota is in a prime position to provide an answer to whatever our customer's question may be."