Kwipped launches rental web platform
By Sarah McCay02 December 2014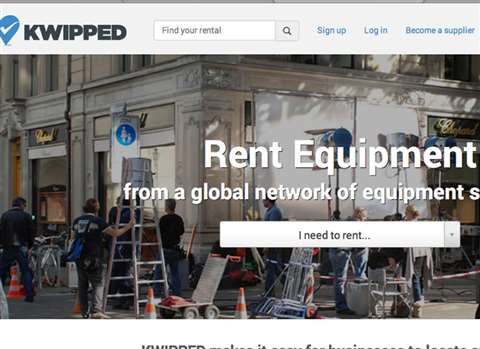 A new online B2B equipment rental market place has been launched - Kwipped, which said it was set to transform the way companies source and rent specialised equipment.
The Kwipped.com rental marketplace was said to aggregatesrental demand for more than 500 categories of specialised commercial equipment using proprietary technology to streamline sourcing from a global network of rental suppliers.
Kwipped said the site facilitated the process of sourcing and managing equipment rentals, navigating rental availability, executing rental contracts and co-ordinating delivery.
"Companies that rely on rental equipment often face roadblocks – many that can hinder project turnaround and even hurt profits," said Robert Preville, Kwipped founder and CEO.
"From time wasted on sourcing, to limited availability, to a lack of trust between involved parties, the challenges of renting equipment can be overcome with a platform like Kwipped."
The company said participating suppliers could be exposed to potential for business on a large scale.
It said suppliers could bid on requests for quotes for specific equipment, or can showcase their inventory for immediate rental transactions.
Kwipped.com matched their inventory to the relevant renter requests, qualified the renters and offered the first layer of customer service.
The company is based in Wilmington, US, and was founded by Robert Preville, an entrepreneur and investor who has founded several companies, including GlobalTestSupply.com.
Mr Preville told IRN, "We serve the global equipment rental market and will continue to build the platform to conform to regional languages, currencies and business processes."