LaBounty sees positive change in France
Equipment manufacturer LaBounty has hailed the impact of its new French distributor during the first exhibition in the country since the two businesses joined forces.
NPK France took over the dealership at the start of 2018 and LaBounty sales manager Kenan Cirak, whose responsibility includes southern Europe, used the recent Intermat exhibition in Paris to talk about the changes.
"It's the most important thing for us," he said.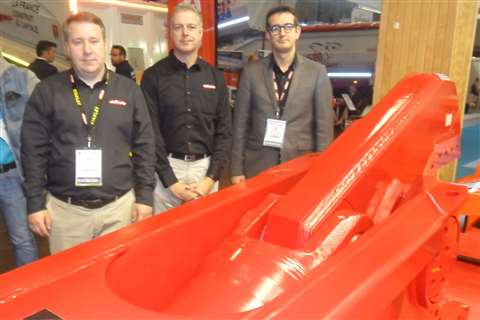 "It has been a transition from the old dealership to the new dealership, and we are now seeing the results of the change.
"We have better coverage, with four sales managers in the field."
Exhibits at Intermat included two shears, the MSD 1000 and MDS 2500 models, which Kenan described as the company's two most popular models for demolition and scrap recycling.
"We have received many requests from demolition customers and more and more from scrap recycling companies," said Kenan.
"The market for scrap recycling is really taking off and we are optimistic about the coming month.
"The demolition market is currently quite healthy, with many projects around Europe. What is important, as it was before, is the reliability of the tool and meeting the expectations of the projects. Customers have high technical expectations and we have to provide strong attachments."