Landstar System named to Fortune 500 list
By Hannah Sundermeyer07 July 2022
Landstar System, Inc., a worldwide provider of integrated transportation management solutions has announced that it was named for the first time to the Fortune 500 list of America's largest corporations by revenue. With revenue of approximately $6.5 billion in fiscal year 2021, an annual record for the company, Landstar debuted at number 491 on the list.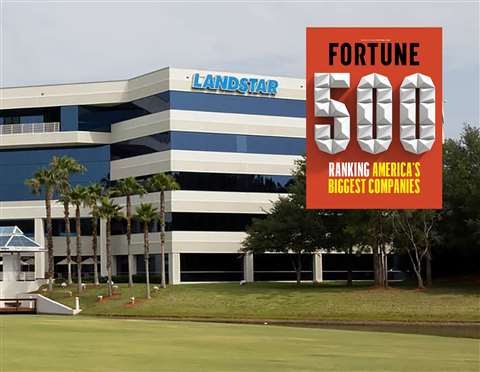 "The consistent strength and depth of the Landstar network is what earned the Company this prestigious ranking," said Jim Gattoni, president and CEO, Landstar. "The ability of our independent agents and employees to scale operations and adjust to the marketplace, the power of our unique capacity network to execute, and our innovative digital tools that facilitate efficiency in freight transportation management combined flawlessly to achieve remarkable performance."
Since its initial public offering in March 1993, Landstar annual revenue has increased over 500 percent and has achieved a total shareholder return compound annual growth rate through May 20, 2022 of approximately 17 percent, the company reported.