Large Comansa tower for Asia
By Christian Shelton04 December 2019
Spanish tower crane manufacturer Comansa has launched a new flat top modular tower crane, the 21CM750. It be manufactured in China for distribution to Asia, South America, the Middle East and Africa.
There are two versions available, one with a maximum load of 50 tonnes and the other with a maximum load of 37.5 tonnes. The modular nature of the crane, however, means that the 37.5 tonne version can load 50 tonnes by changing the front double trolley and hooks, Comansa explained. The crane has an automatic trolley changing function to aid with this.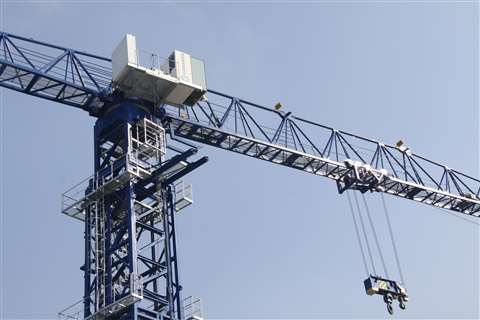 Both models have jib lengths of 80 metres and freestanding heights of 78.8 metres. The jib-end load for the 37.5 tonne version is 7.3 tonnes; for the 50 tonne version it is 6.7 tonnes. The power required to power both models is the same, at 110kw.
The jib and counter-jib connection has also been designed to enable fast and safe assembly and disassembly, said Comansa, and several sections of the jib can be interchanged with jib sections on Comansa's 2100 series.
Although it's aimed at the Asian market, the 21CM750 is designed to EN14439 European safety standards and has Chinese National Type approval and German TüV Süd certification.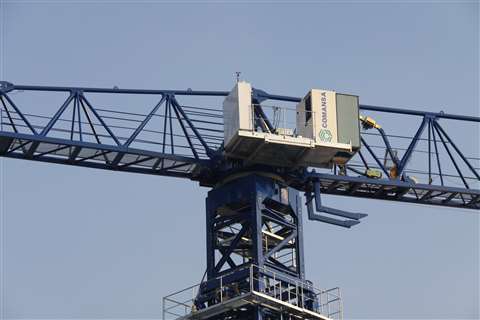 The crane's modular design also means that the jib and counter-jib sections can have up to six different configuration enabling it to be adapted to different jobsite conditions.
The crane's cab is Comansa's Cube cabin design which, the company claims, is spacious and comfortable.
The crane was launched on 27 November, in Hangzhou, China. Comansa believes the crane will help meet demand for tower cranes that can carry heavier loads as found in prefabricated construction and infrastructure construction.
The double trolley system has automatic trolley changing functionality