Laser light shines on nuclear decommissioning
By Lindsay Gale28 July 2009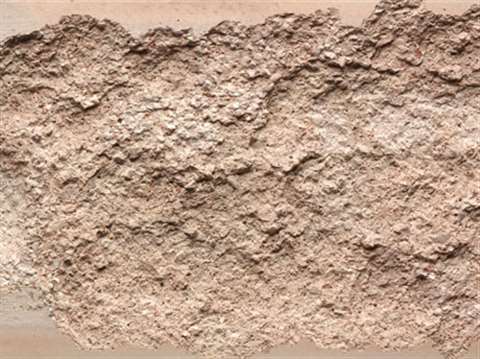 The UK's Nuclear Decommissioning Authority (NDA) has awarded a £1 million (US$1.6 million) contract to a Cambridge, UK, based materials engineering specialist, TWI Ltd, to demonstrate the capabilities of lasers in the nuclear decommissioning role. Over the period of a nuclear facility's service life, concrete surfaces can become contaminated with radionuclides, typically to a depth of a few millimetres, requiring the removal of the surface layers, with the resulting debris being treated as low or intermediate level nuclear waste.
TWI is to set up demonstrations that will show how modern high power lasers can be used to remove contaminated surfaces of concrete and cut up metal pipework and process vessels. The company will demonstrate the integration of an industrial laser with the required deployment and control systems, along with options for controlling and handling the debris that results from laser scabbling, in addition to establishing the level of operator skill that will be required to control such laser operations. The project is set to last 12 months.
Laser scabbling is a non-contact, defocused laser beam process for ablative removal of concrete surfaces. In the process, the laser beam generates localised and steep temperature gradients in the concrete, rapidly expanding any water present in the cement matrix, which in turn results in cracking and spalling of the surface. According to TWI, surface layers as thick as 20 mm (0.8 in) can be removed by the process at rates greater than 50 cm3 (3 in3) per minute.
The recent development of high power solid state lasers and optical fibre delivery of this laser energy allows a laser power source to be positioned well away from the area where the work is to be carried out. In addition, according to TWI it offers robust, easily deployed processes that are suitable for remote use in the environments found during nuclear decommissioning operations.
According to TWI, such remote separation of contaminated surfaces from the bulk of the concrete will significantly reduce the volume of material that will have to be treated as low to intermediate level nuclear waste since the remaining bulk can then be considered as being contamination free
TWI project manager Paul Hilton said: "The objective [of the project] is to enable Site Licence companies and supply chain companies to evaluate process capability and operating costs. They will then be in a position to insert the technology with the knowledge that underlying technical and engineering issues have been addressed."
He went on to say: "Effective communication with potential end users will be essential for achieving widespread awareness of the technologies demonstrated and information generated. This will involve a project website and, later in the project, activities such as process demonstration websites, training sessions, company visits and one-to-one expert assistance."
The NDA considers it important to develop new and innovative technologies as part of its drive to decommission and clean up the existing UK public sector nuclear legacy.
According to the NDA's head of research and development, Dr Melanie Brownridge: "This technology demonstration project is a prime example of our commitment to invest in innovation and the development of a vibrant supply chain. The application of laser technologies from other industries offers the opportunity to secure and develop good practice for the NDA's mission and beyond."