Laso Transportes continues investment
By Alex Dahm18 September 2020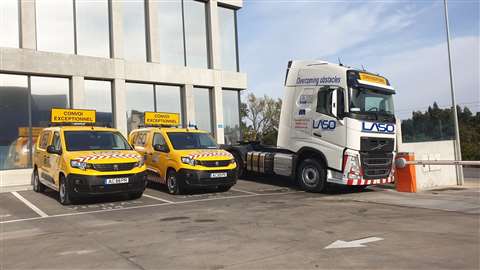 Specialized transport operator Laso Transportes from Malveira in Portugal has continued with its originally planned business investment programme for 2020, despite the impact of Covid-19.
The company said it has maintained its investment of €7.5 million for renewal of its fleet and equipment this year. Among the new equipment that has started to arrive there are 25 new tractor units and 20 pilot cars.
Laso is an international transport company specializing in road transport services for special goods, often including components for power generation. It has operations across Europe, in Africa and South America. The company started as a partnership between the owners of specialized transport companies Transportes Lamarão and Solenha – Sociedade de Transportes Rodoviários, in 2007. In 2010 the two companies merged to form Laso. It has a fleet of 1,800 pieces of equipment and 960 employees.