Laso transports blades
By Niamh Marriott29 October 2021
Specialized transport company Laso is now present at P.E. Gardunha wind farm.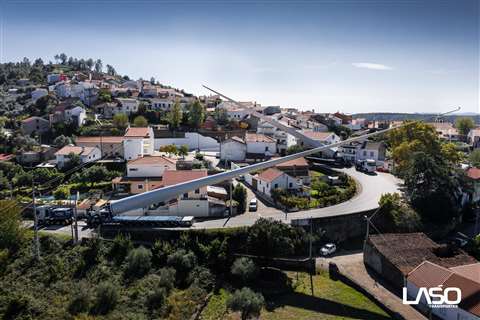 Photos show blade transportation to the Iberian Peninsula region where the farm is located.
Laso used three blade lifters, a FTV500, a FTV550 and a FTV850 from Goldhofer.
To read more about wind energy lifting and transportation, click here.