Latest addition to Vanguard line-up
By Thomas Allen30 March 2020
Briggs & Stratton has launched the latest engine in its single-cylinder horizontal shaft family: the 3.7kW 160 engine.
Like its 200 and 400 siblings, which are already available, the 160 is built to offer improved starting, reduced maintenance and lower total cost of ownership.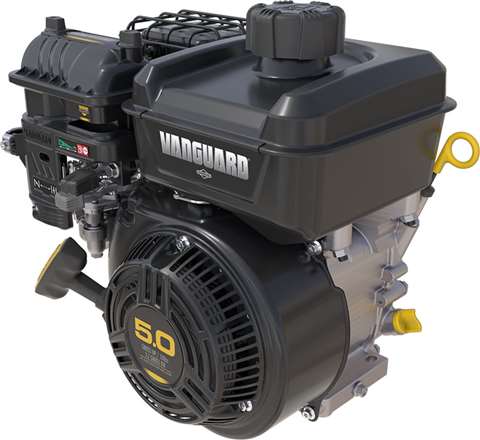 It can be used in various types of equipment that are relevant to rental, such as tillers, pressure washers, generators and compaction plates.
Paul Bramhall, Senior Manager Marketing, commercial engines at Briggs & Stratton, said, "The 160 engine demonstrates how serious we are about meeting the needs of the rental market, with a full line of single-cylinder engines ideal for a broad range of applications."
The Stage V, EPA Phase 3 certified engine comes with a three-year limited warranty.
It also features the Vanguard TransportGuard System, which helps to prevent damage caused by oil and fuel dilution during transportation – a key issue faced by rental companies when they receive equipment that has been out on rent. The system's simultaneous fuel/ignition shutoff ensures that fuel remains in place during transport.
This means the 160 has a 200 hour oil maintenance interval, as well as a 600 hour air filter replacement interval.
The mechanical compression release and choke on the engine optimises starting in temperatures down to -29˚C. The 160 is also available as an optional 45˚ package that keeps equipment working on slopes and hillsides without power loss, fluid contamination, engine failure, smoking or choking.
The engine also accommodates leading competitors' controls, making it an easy drop-in replacement for OEMs. Briggs & Stratton says that switching an existing engine model with the 160 engine typically requires no redesign of the equipment.
The final addition to the family, the 300 engine, is scheduled to become available in 2021.