Lavendon's 'encouraging' start to 2016
By Helen Wright19 April 2016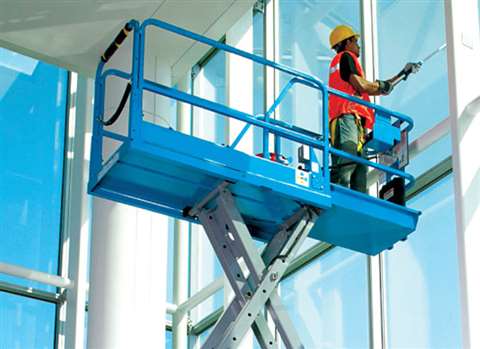 UK-based rental company Lavendon said its first quarter revenues were up 13% year-on-year in an "encouraging" start to 2016.
In a trading update, the company - which specialises in the rental of powered access equipment in Europe and the Middle East – said rental revenues were up 9% in the first quarter, which UK rental revenues up 6%, Middle Easy rental revenues up 21%, and continental European rental revenues up 3%. The company did not provide figures.
The UK market, which represents 46% of total group rental revenues, saw strong growth in volumes together with further improvements in the mix of fleet on rental, according to the company.
The Middle East, which represents 27% of total rental revenues, saw continued growth in the UAE, Kuwait, Oman and Qatar – more than absorbing a decline in the company's higher margin Saudi Arabian business.
And rental revenues in Continental Europe, which represents 27% of the total, saw volume growth driving revenues in France (+11%) and Belgium (+1%) more than offsetting a slightly weaker performance in Germany (-1%).
Lavendon said it remained confident of delivering its expectations for the year. It said the short-term impact on its margins from its investments was expected to unwind over the year, adding that its German regionalisation programme was on track to be fully operational during the final quarter.
Chief executive Don Kenny said, "Building on the momentum established towards the end of 2015, we have seen an encouraging start to the year with our continued focus on revenue growth delivering results.
"This growth reflects the benefits of the strategic investment programme we undertook in 2015, to strengthen our market positions across all our regions. Whilst recognising some uncertainty in the economic outlook, the Board remains confident of making further progress during the year and delivering on its expectations for 2016."