Law and contract: Force majeure in a time of crisis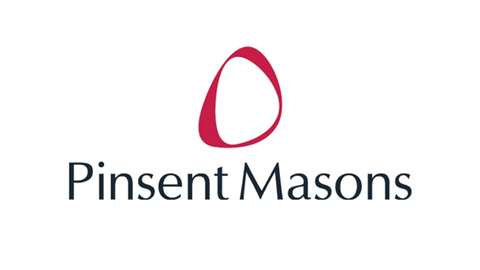 Coronavirus was first diagnosed in Wuhan in December 2019. Since then, more than 785,000 cases of this virus, officially known as Covid-19, were reported across the world by the end of March 2020.
As per the latest news reports, as many as 105 countries could be concerned with China, Italy, Spain and the USA among the most heavily hit countries. As new cases crop up each day, the number of infected people is expected to keep rising steadily.
OECD has warned of the dramatic consequences that this outbreak is likely to have on the global economy and regards Covid-19 as the biggest threat since the last global financial crisis. The travel, aviation and events industries have been especially impacted, but the resulting commercial disruption is unlikely to remain confined to these sectors. The construction industry has been heavily impacted and construction projects are facing delays and disruptions owing for instance to difficulties regarding the delivery of goods and materials (which are often part of a supply chain) and site closures in order to minimise risks of infection.
In such circumstances, the principle of force majeure might be relevant in assessing contractors' risks and liabilities under the contract. In this regard, there is a marked difference between civil and common law.
In contrast to civil law jurisdictions such as France, common law jurisdictions such as England do not have a general concept of force majeure, which makes it necessary to take special care while drafting their force majeure clauses.
The concept of force majeure under French law
On 28 February 2020, France's Minister of Economy and Finance, Bruno Lemaire, announced that coronavirus will be considered as a case of force majeure for businesses and that in case of late deliveries in the context of public procurement contracts, liquidated damages will not be levied.
In the context of private works contracts, under French law, even in the absence of a specific contractual clause, contractors may rely on Article 1218 of the French civil code which defines force majeure as an event (i) which is beyond the control of a party,(ii) which could not have been reasonably foreseen at the time of entering into the contract, (iii) whose effects cannot be avoided through adequate measures and (iv) which prevents a party from performing its obligations under the contract. The outbreak of the coronavirus would potentially qualify as force majeure under this provision.
Such qualification has for instance previously been retained by the Paris Court of Appeal with regards to the Ebola virus outbreak (Paris Court of Appeal, 17 March 2016). However, the parties would still need to demonstrate that all the four conditions set out under Article 1218 of the French Civil code have been met. As far as the available remedies are concerned, Article 1218 distinguishes according to whether the impediment is temporary or permanent. Thus, a temporary impediment would in principle justify suspension of performance under the contract, unless the resulting delay justifies termination of the contract.
If the impediment is permanent, the termination of the contract would be justified.
The absence of the legal concept of force majeure under English law
Under English law, contractual obligations are generally regarded as absolute. English law neither recognises nor defines the legal concept of force majeure. Consequently, parties to a contract are advised to include a force majeure clause under their contracts, which would define force majeure, provide for a comprehensive list of events likely to qualify as a force majeure event, the consequences attached to the occurrence of such an event and the notice requirements which parties would need to abide by as a result.
Clause 19 of the1999 editions of the FIDIC Red, Yellow and Silver Books provides a good example of such a clause. Clause 19.1 defines force majeure as "an exceptional event or circumstance" which (i) is beyond a Party's control, (ii) such Party could not have reasonably provided against before entering into the Contract, (iii) having arisen, such Party could not reasonably have avoided or overcome, and (iv) is not substantially attributable to the other Party.
The clause goes on to provide a non-exhaustive list of exceptional events or circumstances that might amount to force majeure under this provision, as well as to list the various relief available to the Party which is prevented from performing the contract as a result of the force majeure event.
If a force majeure event is held to be constituted on the basis of the foregoing four conditions, depending on the effect and duration of the event, the Party may be excused from performance under the contract, or be entitled to an extension of time and/or additional costs, on the condition of abiding by the stipulated notice requirements.
Clause 18 of the 2017 editions of the FIDIC Red, Yellow and Silver Books contains analogous provisions, with the notable exception that clause 18 uses the terminology "exceptional event" instead of "force majeure". However, the definition of the event and the relief available under both editions do not materially differ. Prima facie, the virus outbreaks satisfy the four conditions set out under these provisions and could therefore potentially qualify as a force majeure or exceptional event.
To be able to claim adequate relief and minimise loss in view of the coronavirus outbreak under contracts governed by English law, contractors would therefore be well-advised to scrutinise their contracts to see if they contain any force majeure clauses, and in case of the existence of such a clause, abide by any requisite notice requirements while maintaining adequate records of activities on site (including details of any disruptions owing to the coronavirus outbreak). Such records will be invaluable in backing up any subsequent claims.
This article was first published in the April 2020 issue of Construction Europe magazine
About Pinsent Masons
Pinsent Masons LLP is a construction law firm with a true infrastructure and energy sector focus. Pinsent Masons LLP is ranked No 1 for construction law by all legal directories in the UK. It is an international law firm with offices across Europe, the Gulf and Asia.
l Further information on any legal or contractual issue can be obtained from Pinsent Masons by visiting:
www.pinsentmasons.com, or calling +44 (0)20 7418 7000