LED towers from Towerlight at IRE
By Helen Wright19 June 2014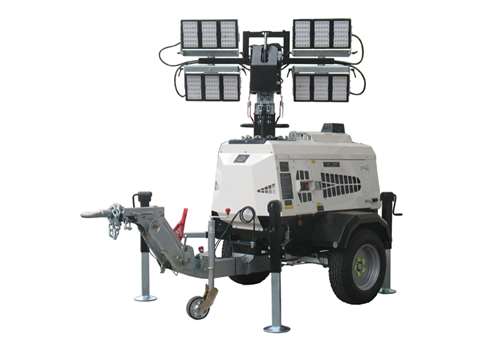 Italian manufacturer TowerLight plans to highlight several of its new LED towers at the International Rental Exhibition (IRE).
These include its VT-LED and the Linktower-LED. The VT-LED can be fitted with either 300W LED or 450W LED lamps, with the smaller lamps providing "a very similar light intensity to 1000W Metal Halide lamps, whilst the 450W LED lamps have an even higher illumination factor."
The Linktower-LED is an LED version of Tower Light's well established link tower system, which allows individual lights to be linked in series, "resulting in a row of powerful lighting sets all from one power source – mains or generator".
IRE takes place at the Amsterdam RAI venue in the Netherlands on 24-26 June, 2014.The APEX access platform exhibition takes place in separate halls at the same venue over the same three days, as does the European Rental Association Convention.