Leinolift rebranded as Storent
By Thomas Allen02 December 2019
Finnish rental company Leinolift has been rebranded as Storent Finland, aligning it with its parent company AS Storent Investments, which acquired Leinolift three years ago.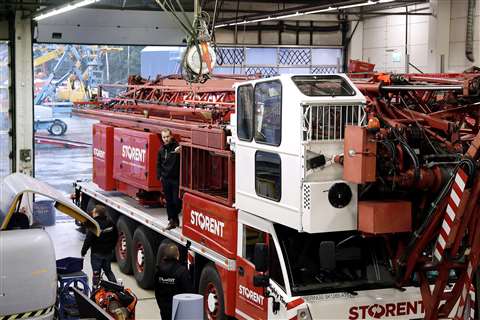 Based in Vantaa, Finland, Leinolift - now Storent Finland - was established in 2006 and has since then expanded its services beyond the Helsinki Metropolitan Area to other parts of Finland, opening offices in Tampere, Jyväskylä and Oulu.
Storent Finland's CEO Tomi Sundberg said the name change is a natural development that helps to give greater clarity to Storent's growing family of Finnish operations.
He added, "This will give us more resources and support, which is reflected in better service.
"We can offer our customers even more comprehensive machine ranges, from lightweight hand tools to heavy lifting equipment, and all on a one-stop basis. If necessary, equipment is ordered from offices in neighboring countries, meaning that we never have to say no."
Storent Finland turns over approximately €12.5 million and employs about 80 people.