Lendlease Europe 'halves emissions in one year'
By Mike Hayes09 December 2022
Real estate and development group Lendlease Europe has released a report in which it claims to have reduced its Scope 1 and 2 carbon emissions by more than 50% over the past 12 months.
Scope 1 and 2 emissions are those that are (directly or indirectly) created by the company itself, as opposed to Scope 3, which are generated by third parties within the original company's value chain.
Lendlease Europe said it made the savings by switching to renewable electric power on its construction sites, as well as entering a process of decarbonising heating networks across its portfolio.
In its published Mission Zero Roadmap, the business has set out its goal of achieving net zero Scope 1 and 2 emissions by 2025, as well as zero carbon emissions across all scopes, with no offsets, by 2040.
Currently, approximately 99% of Lendlease Europe's carbon emissions are Scope 3, with the vast majority of these being generated by building materials.
Lendlease Europe's CEO Neil Martin said the firm was "acting with urgency to cut carbon emissions across our business, and we'll continue to focus on reducing them further together with our suppliers and the wider industry."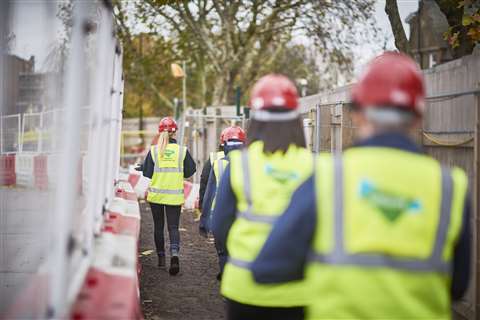 Sarah Ratcliffe, CEO for the Better Buildings Partnership, said, "Lendlease's update on its Mission Zero shows just how much can be achieved in the space of a year, with an impressive 53% reduction in Scope 1 and 2 emissions."
She added, "While the challenge of Scope 3 looms large – constituting 99% of Lendlease's emissions in 2022 – the variety of different approaches being employed at a project level make for encouraging reading, although there is still a long way to go."