LGMG launches largest electric scissor
By Euan Youdale06 October 2020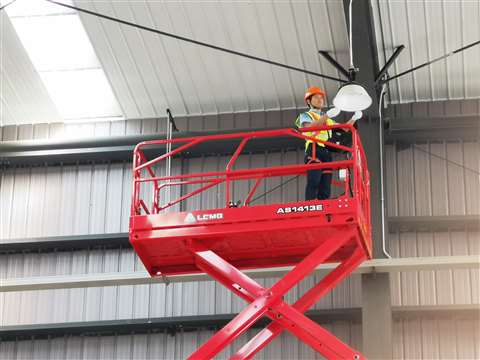 LGMG has introduced the largest electric scissor lift in its range, the AS1413E.
With a platform height of 13.8m (45.3ft), The AS1413E expands the working height of the manufacturer's range.
Maximum working height of the new unit is 15.8m (51.8ft) and allows two occupants in the basket, which has a 320kg (705lbs) capacity. The machine weighs 3500kg (7716lbs) and features a 0.9m (3ft) roll extension deck.
According to the manufacturer, the AS1413E is equipped with an efficient AC motor drive system, providing a longer lasting performance and better gradeability. Proportional lift and drive controls deliver smoother operation, while the front wheel steer offers zero inside turning radius.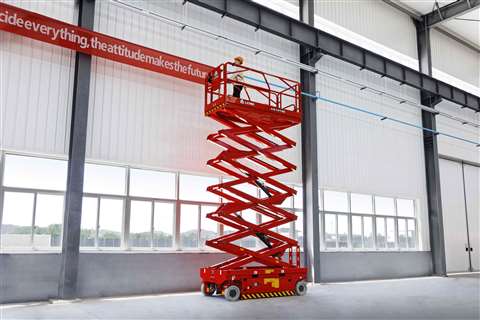 The AS1413E is designed for indoor and outdoor applications, with the stowed height of the machine not exceeding 2m, making it easy to pass through a standard door. Operators can then drive it at full height. Forklift pockets on both sides make loading and unloading easier.
Equipped with tilt alarm and emergency descent, a flashing beacon and alarm buzzer are activated with unsafe operation. There is also an overload sensor and pothole protection system.
LGMG's Intelligent self-diagnostic system offers fast troubleshooting and swing out trays on both sides of the scissor offer access for maintenance.
In addition, the AS1413E has commonality of key parts with the rest of the scissor range, which are designed for durability, reaching IP67 water resistance level. Finally, the AS1413E is compliant to CE and ANSI standards, along with all other global standards.