Liebherr crawlers for Viking Cranes
By Laura Hatton01 June 2015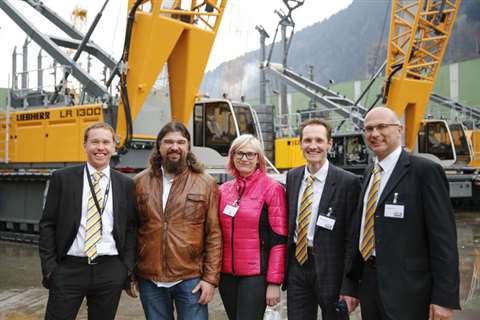 Estonian crane rental company Viking Cranes has added a Liebherr LR 1300 with super lift and a LR 1160 crawler crane to its fleet.
The 300 tonne capacity LR 1300 will be delivered with super lift equipment, counterweight carrier, 86 metres of main boom and a 41 m luffing jib. It will first be used at Paldiski port in Estonia.
The 160 tonne capacity LR 1160 will be delivered with 58 m of main boom and a 44 m luffing jib. Its first task will be at an iron ore mine in Kiruna, Sweden.
Viking Cranes has offices throughout the Baltic States and Scandinavia. Both cranes will be delivered by the mid June 2015.