Liebherr handles waste
By Lindsay Gale10 April 2008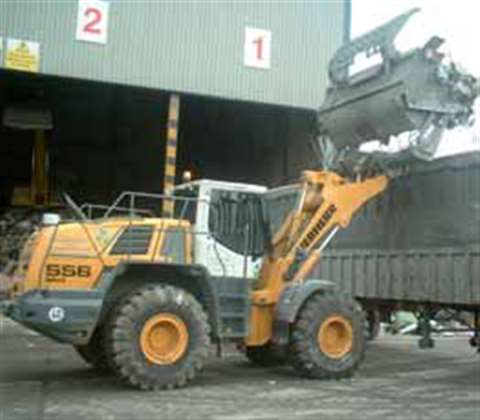 Headquartered south of London at Deptford, UK, HTL Waste Management Services has recently added a Liebherr L 556 high lift waste handler to speed up its waste handling operations. The company is one the London's leading independent waste management contractors. It operates a state of the art transfer and recycling centre where it processes around 200,000 tonnes per year.
The company handles a wide range of materials, but the bulk comes from C&D waste, ferrous and non-ferrous metals and domestic waste. This incoming waste stream is segregated, loaded into high-sided bulkers and transported to recycling sites throughout the region.
The L 556 bought by HTL is an articulated wheeled loader with hydrostatic drive and a tipping height of 5.3 m (16.2 ft) provides more than sufficient reach to efficiently carry out loading operations, and its pin height of 4.7 m (15.4) allows material to be compacted during loading operations.