Liebherr in €164 million production site expansion
By Helen Wright26 March 2014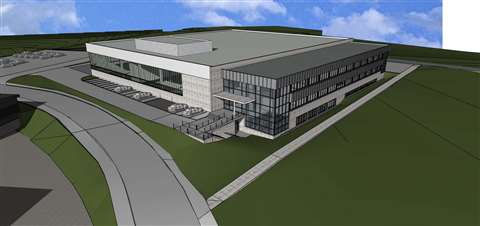 Manufacturer Liebherr has outlined plans to invest CHF200 million (€164 million) to expand capacity at its engine and fuel injection system production site in Bulle, Switzerland.
Diesel and gas engines, fuel injection systems, hydraulic components and splitter boxes are produced at Liebherr's Bulle facility for use in both its own machines and equipment, and for customers outside the group.
The investment is planned over the next six years, and Liebherr said the assembly capacity for diesel engines would be substantially increased, while the area used for engine test benches would also be increased to cover more than 14,000m².
A new factory section for the development and production of fuel injection systems is also planned, covering an area of 9,000m² and due to open in 2016.
The manufacturer said it also planned to expand the range of parts it produced at the facility, as well as modernising the service and logistics infrastructure with a new warehouse and logistics centre, and expand the training centre.
It said production at the site currently covered six basic engines – from the 4-cylinder inline engine to the 12-cylinder V-engine.
Production of common rail fuel injection systems, which have been manufactured in Bulle since 2012, should be increased to more than 100,000 units per year – growth which Liebherr said would allow it increasingly and reliably to supply external customers.