Liebherr LR 1800-1.0 passes load tests
By Christian Shelton15 January 2019
Switzerland-headquartered manufacturer Liebherr's new 800 tonne capacity crawler crane, the LR 1800-1.0, has hoisted its first large load as part of prototype testing procedures. It lifted 560 tonnes on an 84 metre main boom with a 12 m radius derrick.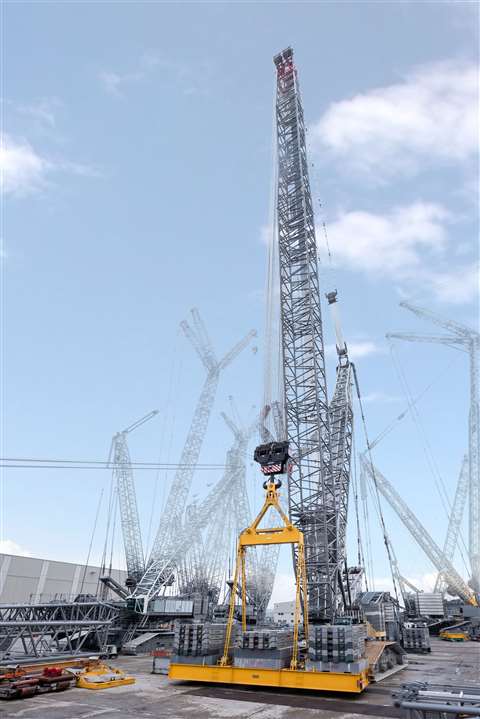 Liebherr has called the boom system it tested the HSLDBV. It comprises the main boom (HSL), the derrick system (D), and the manufacturer's new suspended ballast with adjustable V frame (BV). According to Liebherr, the V frame offers greater flexibility than the standard rigid system for large ballast radii, as it enables the radius to be adjusted between 14 and 23 metres.
For the test load hoist, 400 tonnes of suspended ballast were extended to the crane's maximum radius of 23 m. The crane was also equipped with 170 tonnes of ballast on the slewing platform and 70 tonnes of central ballast.
Even heavier load tests will follow, Liebherr said. All testing should be complete by April 2019, when the crane will be displayed on Liebherr's stand at the Bauma trade show in Munich, Germany.