Liebherr Maritime to strengthen presence in Australia
By Christian Shelton17 August 2017
Crane and construction equipment manufacturer Liebherr has had a presence in Australia since the 1970s and its maritime division has had a presence there since 2015. And for the last 27 years Liebherr's mobile harbour cranes business has been represented by Morrow Equipment Australia. However, Liebherr Maritime said it now intends to "establish full service, spares and sales activities in Australia, New Zealand and the Oceania region".
Liebherr Maritime explained that this will lead to better support for its customers using locally-recruited, Liebherr-trained engineers. The company also said that this it will enable it to introduce new products, such as its new Liebherr Reachstacker or new mobile harbour crane types and offshore cranes.
Morrow Australia will now focus on its core business of the purchase and rental of tower cranes, said Liebherr.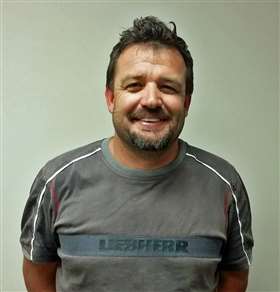 As part of this strengthening of Liebherr Maritime's business in this region Liebherr has recruited Morrow Equipment Australia's mobile harbour crane engineer, Kalman Kis. In addition, Gordon Clark will cease his function as sales director for offshore cranes in Liebherr-MCCtec Rostock and transfer to Liebherr-Australia Pty. in Sydney in order to manage the development of the maritime sales division in the regions of Australia, New Zealand and Oceania.