Liebherr R 960 SME now available globally
By Andy Brown20 December 2021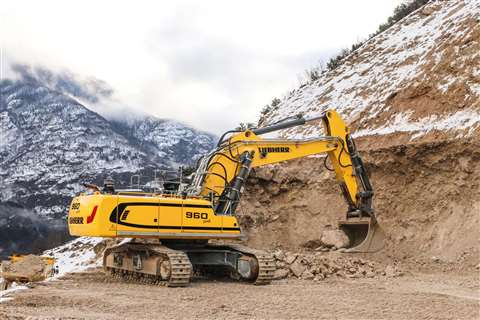 Liebherr has announced that the 50-tonne R 960 SME is now available in markets around the world.
The crawler excavator has been available in Europe since 2012 and was recently launched in Africa, Asia and South America, but Liebherr has now made it available to all markets.
The R 960 SME has a large bucket volume of 3.7m³, and is said to be easily suitable for loading dumper trucks in the 30 to 45 tonne weight range.
As with all Liebherr crawler excavators from 14 to 100 tonnes operating weight, machine operators can choose between four different working modes. The hydraulic and engine power can be adapted to the operating conditions to achieve either maximum performance and productivity during difficult applications or a highly economical mode of operation.
The R 960 SME is said to have a spacious driver's cab with a host of features to guarantee operator comfort and safety. These include continuous automatic air conditioning and heating and a nine inch display as standard. The machines is available with bullet-proof windscreen and roof window.
This R 960 SME is developed and produced at Liebherr-France SAS in Colmar, France.