Liebherr reports increased sales in mobile harbour cranes
By D.Ann Shiffler27 January 2009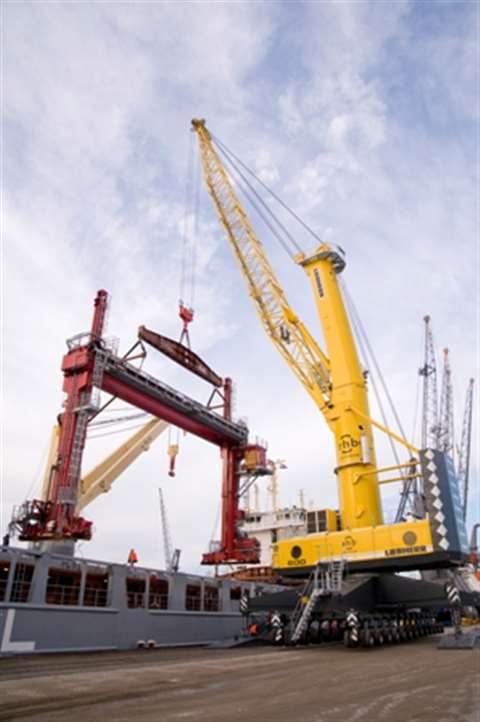 Liebherr delivered 102 mobile harbour cranes in 2008, a 16% increase over 2007. This was the first year that Liebherr broke the 100-machine mark, according to the company. It was the third year in a row that the company has reported double-digit growth in the mobile harbour crane segment, the company said in a press release.
In terms of the markets for these cranes, Europe was the largest, purchasing 50% of all mobile harbour cranes. The company reports that Liebherr mobile harbour cranes are working in some 83 countries. According to Liebherr, top selling models in 2008 were the LHM 500 with 40 units sold, and the LHM 400 with 32 sold, accounting for more than 70% of all sales.
Leopold Berthold, sales director, Liebherr Port Equipment, said, "Liebherr intends to further expand its role as a technological trendsetter through its unabated focus on innovation. Liebherr's core of area of expertise in lifting is complemented by automation and dedicated software solutions for mobile harbour cranes. Liebherr will continue to promote this area in the future and Liebherr will also continue its value and growth-orientated strategy in the financial year 2009."