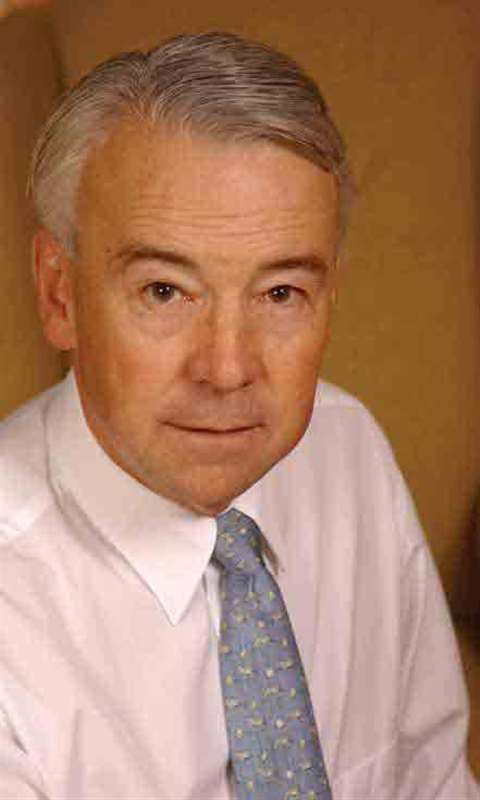 David Price has only himself to blame if he's leaving the Lavendon business earlier than he might want. It was he, after all, who insisted on the clause in directors' contracts stipulating the 60 retirement age.
"It was me that put it in" he says, "I think it's a good idea."
It's a clause he has no intention of contesting, so on 24 September this year he takes his leave of a business that he founded in October 1992 and which has since become Europe's largest aerial platform rental company.
Lavendon isn't only the biggest player – the only one to match in scale and ambition the massive US rental companies – it has also, under David Price's leadership, been at the heart of the development of Europe's aerial platform business, reflecting both the good times and the bad.
Preparing for his departure may not be the best moment to focus on the negative, but looking back at his time with the company, it is the economic crunch of the early 2000s – and in particular the fate of Lavendon's German business – that takes up muchof the interview.
The impact of the German recession and the welldocumented oversupply problems in the 2000-2003 period prompt the obvious question: is the business where he expected it to be now when he started out in the early 90s? "It was where I expected it to be in 2000!", he laughs, "Then a few things worked against us. Some self-inflicted."
Mr Price's analysis of events – that Lavendon couldn't have foreseen the "double whammy" of oversupply combined with a prolonged, and continuing, German recession – is tempered by a recognition that he should have known that the dramatic growth of the business up to the late 90s could not be sustained.
"United Rentals has got an awful big market there... My hunch is that they will stick with their own territory."
"Being an economics student, I should have understood things better in advance. I think probably what happened was inevitable – it was going too well. It was quite spectacular growth, quite exceptional."
"Being an economics student, I should have understood this better in advance", he says, "I think probably what happened was inevitable – it was going too well. It was quite spectacular growth, quite exceptional."
While accepting that Lavendon had been a little too aggressive in Germany – he says now that a fleet size of 2000 to 2500 would have been more realistic than 4000 – he thinks other factors made its position more vulnerable. Not least of which was the sales strategy of North American manufacturers, which made it too easy for competitors to establish rental businesses, for example, by underwriting their hire purchase agreements.
The motivation for this, he argues, was partly to offset the decline in the North American market, but also specifically to stop Lavendon from becoming too dominant a player in Europe; to stop it from becoming a European version of United Rentals, with the ability to exert the kind of buying power that was then starting to hurt the manufacturers in the US. "I don't think they were doing it to knock us off", he says, "but just to have some diversity in their customer base."
He welcomes the more restrained behaviour of those manufacturers now.
He also points out that few companies could have predicted a situation like in Germany between 2000 and 2004 where construction activity fell almost 30% simultaneously with a 20% growth in the rental fleet to 25000 units. "What we didn't know", he says, "was how much more equipment was coming into Europe." (He says his worst moment while at Lavendon was the Friday in June 2001 – "the longest day" – when it made the first announcement about the problems in Germany: the impact on the share price was "catastrophic".)
Generating cash
The German situation – eventually leading to losses, the halving of the depot network and the removal of over 1000 machines from the fleet – has been pivotal to the development of the entire company. David Price reminds AI that an important aim of the German business was to generate cash that would allow investment in Lavendon's other fledgling European businesses, such as in France and Spain.
With Germany suffering, that investment couldn't happen, although that problem was offset by the general oversupply situation that reduced the focus on adding equipment elsewhere.
His view of the European access market has not been fundamentally changed by the events of the past decade, although they may have delayed Lavendon's progress by around five years. And he says that despite the setback Lavendon still enjoys a 10-11% share of the European market; the aim of the current management team is to grow that.
He sees no reason why Europe will not – long-term – have the same degree of access platform use as found in North America, although he also acknowledges that Europe does not yet see the same number of "super-projects" that still create such demand in North America.
Looking ahead, he says Lavendon will remain a European business, with any activities further afield – such as in joint ventures in Asia Pacific to provide an outlet for older machines – serving to support the core European operation. We can expect to see Lavendon eventually branching into other European markets – Scandinavia and Eastern Europe among them.
He also highlights what he sees as a difference in future strategy. Around 90% of the company's growth has been organic, with acquisitions playing a relatively minor role. "Acquisitions are likely to play a bigger part – the proportion growth from acquisitions will be higher. It would make sense – now with the infrastructure in place."
He also sees a more professional rental environment generally. "It's not as aggressive and Rottweiler-ish as it was in the middle- and late-90s", he says, "It's fairer – not benign, but closer to that. There are a lot of people doing very good jobs, without any particular originality – but there's nothing wrong with that. It looks as if it's waiting for something to happen." That 'something' is consolidation – a further hint, perhaps, that Lavendon is about to become a little more predatory than in the past.
Talk of acquisitions leads inevitably to speculation about United Rentals' intentions in Europe. Lavendon would, of course, be an obvious target for the US company. Mr Price isn't so sure; "They've got an awful big market there", he says. He thinks US companies require a lot of tempting to move outside their home areas; "My hunch is that they will stick with their own territory."
Mr Price will remain as a consultant to the board for 12 months after his retirement, but is clearly giving a lot of thought to life after Lavendon. He talks about other projects – without divulging details – and says he will have more time to indulge his pastimes, such as flying in his Cessna 182 plane. He will also focus more on causes such as supporting charities for the homeless.
He says he will stay in contact with the industry, attending the odd event and keeping in touch with old industry friends. Is there any prospect of a return to the industry in some form? "There is no question of that", he replies.
If the last five years have forced David Price to focus on business problems, these will not end up defining his career. After all, he created the region's biggest access rental company – the only one with a pan-European view – and for many years was the European access industry's most plausible and fluent advocate. That's not a bad legacy to have when you reach 60.