Lindab facing project delays in Europe
By Leila Steed26 March 2020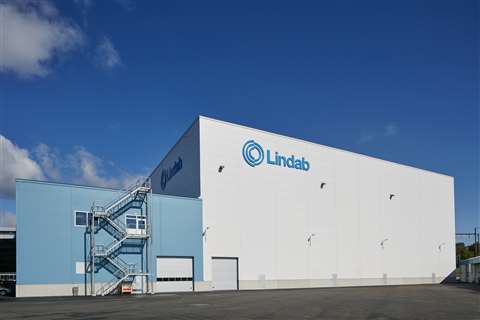 Swedish construction products company Lindab said the COVID-19 crisis was creating delivery problems as well as delaying some projects in Europe.
Ola Ringdahl, CEO of Lindab, said on 25 March; "We see a decrease in order intake for our project business, as construction projects are delayed or postponed.
"At present, most European construction sites are open, but the pace of construction is slowing down, especially in the countries affected by far-reaching lockdowns, such as Italy, France and Belgium. More countries are expected to introduce stricter measures, and that is increasing uncertainty for whether construction projects can proceed as planned."
Lindab, whose products include drainage, roofing and air conditioning systems, said tighter border controls across the continent meant that some deliveries may be delayed.
The company said access to its walk-in trade counters was now unavailable, with orders taken via email, telephone or online. Customers can only attend a branch at a specified collection time and at a designated collection point.
Serving the European construction market, the Sweden-based company has around 130 branches in over 30 countries and more than 3,000 independent retailers.
"Lindab's factories and retail networks in Italy, France and Belgium have been forced to close or will have reduced capacity", said Ringdahl, "It is difficult to estimate the extent to which we will be affected in the future as we do not know how long each country's efforts will last."
Almost 98% of its sales come from inside Europe. Lindab's Board of Directors is now considering a proposal that will reduce dividend payments to shareholders. The company said the proposal was precautionary and that it would allow it more financial manoeuvrability in the developing Coronavirus crisis.