Link-Belt opens training centre
By Laura Hatton27 November 2015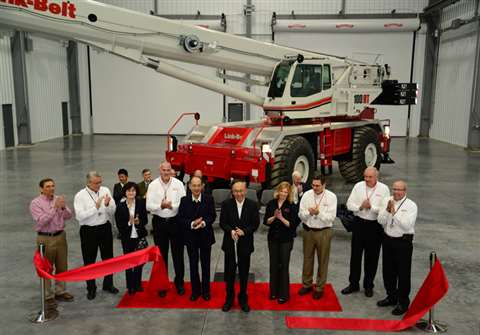 Crane manufacturer Link-Belt has opened a new training and quality assurance centre at the Link-Belt headquarters in Lexington, Kentucky, USA.
The new US$5.5 million facility will be used for both training and quality assurance. It offers three classrooms, labs and high bays to accommodate Link-Belt cranes. The new facility is set to open fully in January 2016.
As part of its training programme, Link-Belt will be able to offer multiple courses for its distributor service, parts and sales personnel, along with course offerings for its Link-Belt Preferred crane owners. The majority of these courses will focus on operation and maintenance of the Link-Belt product line.
Shunsuke Betsukawa, CEO and president at Sumitomo Heavy Industries (SHI), Link-Belt's parent company, attended the opening event, along with other members of Link-Belt and SHI executive staff.
Chuck Martz, Link-Belt CEO and president, said, "Link-Belt's focus and commitment to training is at an all-time high. These new facilities punctuate the growth and commitment to training our dealers, their customers and our employees."