LiuGong boosts presence in Poland
By KHL Staff03 October 2017
LiuGong has increased its presence in Poland by moving its European regional headquarters to Warsaw, opening a parts warehouse at its factory in Stalowa Wola and starting production of Stage IV excavators and wheeled loaders at the plant.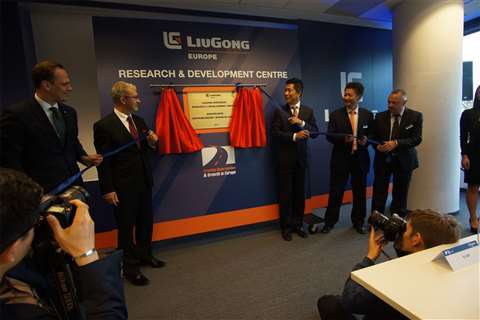 The company has also announced its intention to add research and development capacity in Poland.
As far as the regional headquarters function is concerned, the new Warsaw office will concentrate on sales, customer support and marketing for Europe, and will be a hub for LiuGong's global customer support network. The company will still retain some functions at its Almere, Netherlands offices, which were opened in 2012.
However, the bulk of the company's increasing presence in Europe will be centred on Stalowa Wola and the factory it acquired when it bought dozer manufacturer Dressta in 2012. The company has now opened a 3,500 m2 warehouse on the site which houses the spare parts inventory and distribution for both the Dressta and LiuGong brands in Europe. The new facility will take over the LiuGong parts distribution activities previously carried out in Almere, centralising this function.
The spare parts facility offers 30,000 storage locations and according to Liugong the current inventory value is €8 million. It is open from 7.00 am – 7.00 pm and can offer next day delivery anywhere in Europe for orders received by 1.00 pm. LiuGong said its investment in the Stalowa Wola facility would improve the availability of Liugong parts in Europe. It is targeting 90 per cent availability by the end of the year, and wants to move on to 95 per cent or better.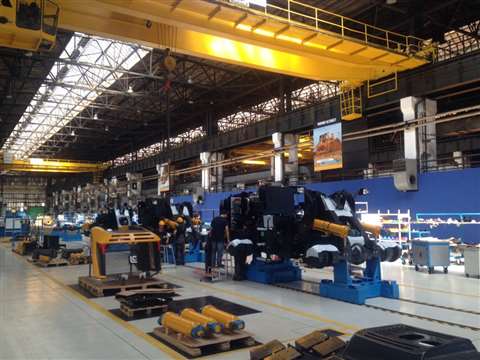 Howard Dale, Chairman of LiuGong Europe and LiuGong Dressta Machinery, said: "There is significant opportunity for growth in Europe. LiuGong is committed to continuously improving its products and services and growing our business in this region, so we have established the new headquarters to support these aspirations.
"This serves as a very clear signal that LiuGong is committed to this market and in a strong position to offer our customers shorter lead times and improved support with products that are designed for and made in Europe."