LiuGong buys into Jintai
By Andy Brown11 December 2017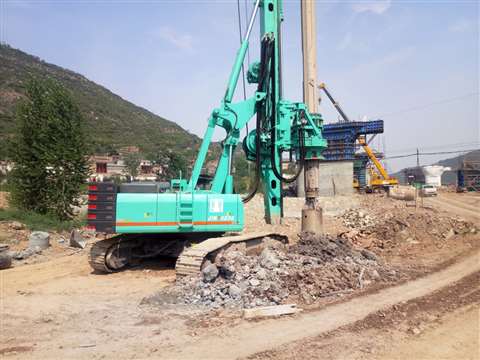 Guangxi Liugong Machinery Co., Ltd (LiuGong) has announced a 546 million YEN (US$82 million) acquisition of 51% of shares in Shanghai Jintai Engineering Machinery Co., Ltd. (Jintai) which was formerly held by Guangxi Liugong Group Corp.
The deal can be traced back to May 2011 when LiuGong Group, parent company of LiuGong, signed a strategic cooperation agreement with Shanghai Mechanical and Electrical Industry Co., Ltd and Shanghai Electric International Economic & Trading Co., Ltd, the two subsidiaries of Shanghai Electric (Group) Corp., and bought in a 51% share of Shanghai Jintai Engineering Machinery Co., Ltd.
Jintai is one of the leading enterprises of piling foundation industry and also a pioneer who started R & D and sales of underground hydraulic diaphragm wall grabs and rotary drilling rigs in China. The company has developed a full line of piling machinery, comprised of 16 series of more than 70 models, among which, the underground hydraulic diaphragm wall grabs, rotary drilling rigs, engineering drilling rigs and multi-axis drilling machines are core products of the company.
All their products are widely used in the construction of railways, subways, highways, bridges, dams and harbors. The company has ranked highly for many years in the domestic sales of its SG series of underground hydraulic diaphragm wall grab and its self-developed products of double wheel mixing drillers (SC-series) and double wheel milling machines (SX-series) have filled the industry gaps in China.
The acquisition allows LiuGong to add piling machines to its product portfolio. LiuGong will participate in the R&D, manufacture, sales and services of the piling machines to ensure the customers' experience with the products and also further enhance its commitment of providing comprehensive equipment to meet with customers' various needs around the world.