Lizzy Lift acquires third PB Lift
By Lindsey Anderson22 September 2015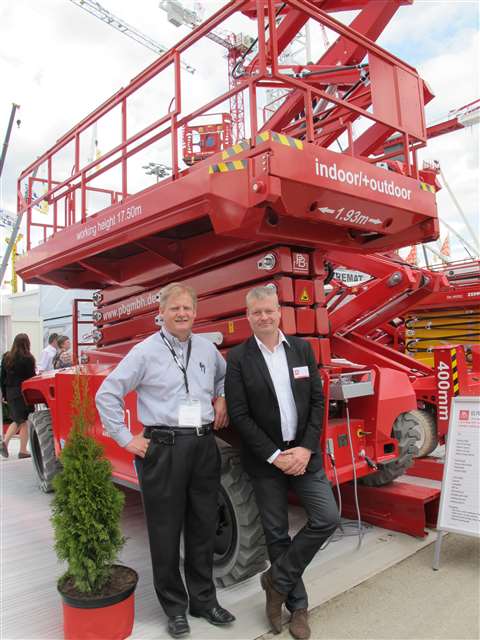 Illinois-based rental company Lizzy Lift has purchased its third PB Lift. The PB 7448 scissor lift has been added to the company's fleet after it experienced high utlization of the first two PB Lifts it bought in 2014.
The PB 7448 is 4-feet-wide but features a working height of 74 feet. The unit is battery powered and features dual controls.
Anne Mondlock, rental manager at Lizzy Lift, said the company is primarily renting PB scissors to existing racking installation customers but that they receive a ton of organic calls since Lizzy Lift is the only company in North America who currently rents out the narrow and tall scissor lifts. ReachMaster, Inc., is PB Lift's distributor in North America.
"In our opinion, the PB Lift is the 'Next Big Thing' in industrial maintenance and equipment installation applications," said Jen DuBose, president of Lizzy Lift.