Load test success for Manitowoc MLC650
By Laura Hatton16 July 2014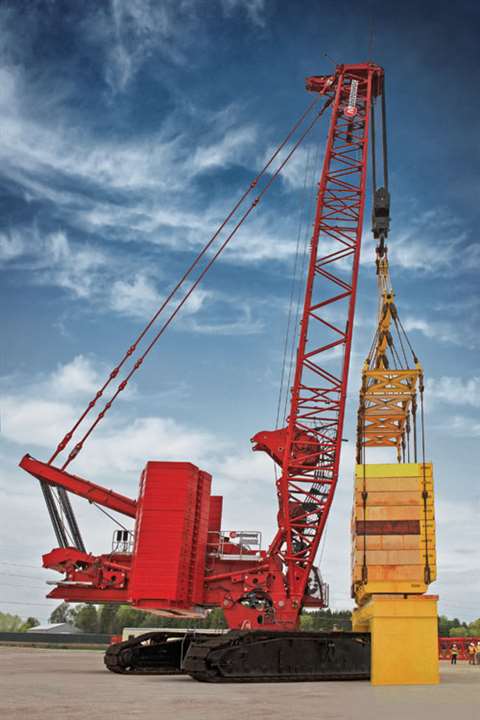 The new Manitowoc MLC650 crawler crane, shown in prototype form for the first time at the ConExpo show in March 2014, has completed test lifts to validate its 650 tonne maximum lifting capacity.
The crane was fitted with strain gauges to measure tension and compression of the steel components while lifting. For the maximum load moment test, the crane was positioned to apply the maximum stresses through the structure, such as the boom positioned over the corner of the crawler crane, a company spokesperson added.
Dustin Soerens, marketing manager for lattice cranes at Manitowoc, said, "The lift went very smoothly. It was a momentous occasion for everyone at Manitowoc that has worked so hard to make this crane a reality. A large group of engineers witnessed the test lift and were very pleased with how the crane performed under load."
"We performed a max load test, a max moment test and a variety of lifts utilising different positions of the VPC, and they all were completed flawlessly," Soerens said.
"The successful completion of the max loading tests is a positive sign that the rest of the structural testing will go smoothly," Soerens added. "Typically, if any major design changes would be required, they're found during the max load test. We can now rest assured that we're well on our way to releasing this innovative crane to the global market."
The MLC650 can have up to 104 metres of main boom. When configured with a luffing jib its maximum reach is 157 m. Also fitted is the Variable Position Counterweight (VPC) system, which automatically alters the rear counterweight radius according to requirements.