London's Garden Bridge project wilts
By Sandy Guthrie22 August 2017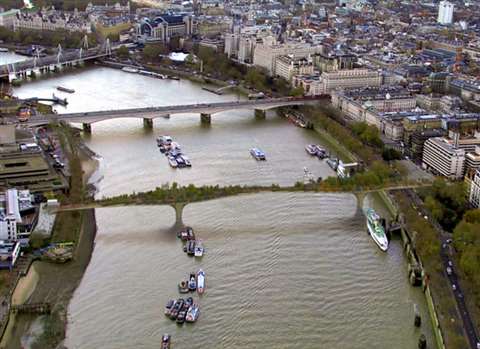 Plans to build a Garden Bridge across the River Thames in London, UK, have been shelved, with the Mayor of London, Sadiq Khan, blaming a funding gap of over £70 million (€76.5 million).
The bridge was scheduled to cost £175 million (€191.1 million) in total, and enabling work was halted by the Mayor in July 2016. Khan had said that he supported the project, but only if no more public funding was committed to it. The previous Mayor, Boris Johnson, had approved plans before leaving office earlier last year.
Now Khan said that "very serious issues" had been highlighted in an independent review of the bridge project.
He said these included a funding gap of over £70 million, potentially unlimited costs to London taxpayers to fund the bridge in the future, systemic failings in the procurement process, and decisions not being driven by value for money.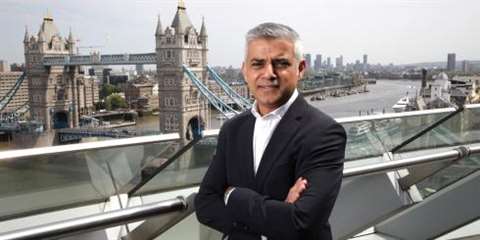 "I could not permit a single penny more of London taxpayers' money being spent on it," he said.
"I have been clear since before I became Mayor that no more London taxpayers' money should be spent on this project, and when I took office I gave the Garden Bridge Trust time to try and address the multiple serious issues with it."
He added that Londoners would be "very angry that London taxpayers have now lost tens of millions of pounds – committed by the previous Mayor on a project that has amounted to nothing."
The Garden Bridge Trust, the charity established to build and run the proposed Garden Bridge, said it had no choice but to take the decision to wind up the project because of lack of support going forward from the Mayor.
It said it had examined in detail all options available to it, including discussions with a potential benefactor who had been keen to provide the required guarantee. It also had further discussions with the government.
The Trust said, "Unfortunately, the benefactor concerned and the trustees have all concluded that they cannot proceed with what was always designed to be a public project in the heart of the capital, without the support of the Mayor of London."
A joint venture of Bouygues Travaux Publics (TP) and Cimolai originally signed a contract to construct the bridge, but the project drew criticism over procurement processes, among other things.
The Garden Bridge plans were for a 366m footbridge across the river in central London, open from 6am to midnight every day, with footpaths through a garden which would feature plants, trees and shrubs that were indigenous to the UK.