London's Mayor approves €1.5 billion scheme
By Sandy Guthrie12 January 2018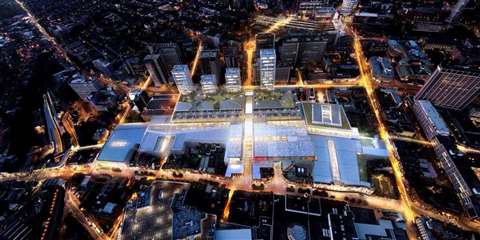 The Mayor of London has approved a £1.4 billion (€1.57 billion) development planned for a borough in the south of the UK's capital, which it is said will give a major boost to long-term plans to regenerate Croydon town centre.
The Mayor, Sadiq Khan, said, "This development will play a key role in unlocking the borough's potential and is set to deliver huge economic benefits to residents and businesses in the borough."
The redevelopment of Croydon's Whitgift shopping centre by the Croydon Partnership – a joint venture between shopping centre company Westfield and developer Hammerson – is expected to create 7,000 jobs, deliver nearly 1,000 new homes, and provide the local community with new leisure facilities and rejuvenated public spaces.
More than 500,000m2 of shops and restaurants are planned, alongside space for future student accommodation or a hotel.
Khan gave the project the green light after it was approved by Croydon Council's planning committee.
Westfield UK/Europe's head of development, John Burton, said, "The endorsement from the Mayor of London represents a great start to the year for the project and for Croydon.
"The London Borough of Croydon responded positively to our revised outline planning application, and we're pleased that this has now been approved by the Mayor. Our plans will help establish Croydon as South London's best retail, dining and leisure destination, and deliver new homes and 7,000 jobs."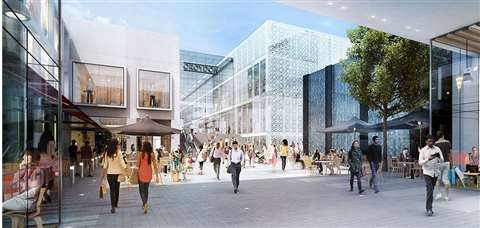 Hammerson's chief investment officer, Peter Cole, said, "This confirmation from the Mayor of London that he supports our proposals will give further confidence to retailers, investors and the community, giving us the mandate to deliver a transformative, world-class retail and leisure destination which is already stimulating the ongoing wider regeneration of Croydon."
The Mayor's office said that the application to redevelop the Whitgift Centre included the delivery of up to 967 new build-to-rent homes, of which a minimum of 20% would be provided at below market-rent levels.
It added that the level of affordable housing offered in the application had been supported by a viability assessment. This was scrutinised London's City Hall planners, who concluded this was the maximum amount which could be delivered while ensuring the project remained financially viable.
UK-based real estate developer Tide Construction was recently given planning permission to construct what was said to be the world's tallest modular development, which will be located close to East Croydon station.