Long reach stabilisation
By Chris Sleight11 June 2008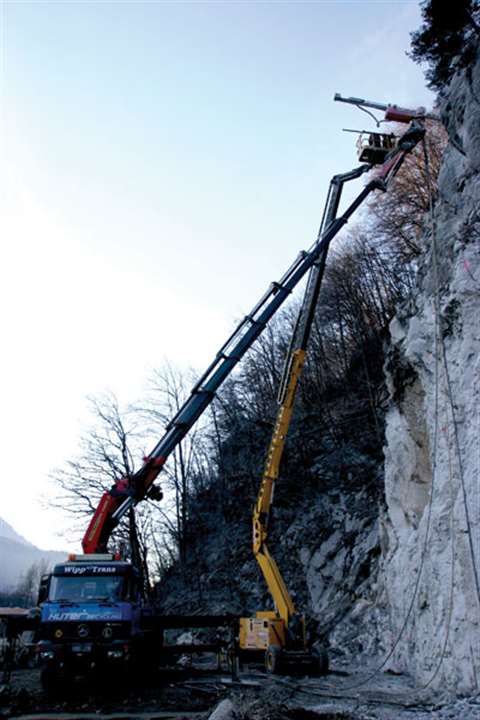 An ambitious 16km railway tunnelling project near the town of Wiesing, in the Austrian Tyrol, took place earlier this year. Part of the Inn Valley Austrian Railways project involved the construction of a 30m deep rescue shaft, close to a rock face, with the use of an AB 2000 feeder and rock drilling unit from Wimmer.
"This rock face had to be stabilised with numerous rock anchors 6 to 8 m in length so that safe work on the bottom was possible," said Wimmer International's Martin Gasser
He continued, "The drill was put on a truck-mounted crane by a special adaptor. The oil supply of the unit was managed by an excavator at the ground through 50 m of conduits. The operators worked at a lifting platform beneath the drill. Every few minutes new rods needed to be added to reach the required hole depth."