Losses at SNC-Lavalin triggers restructuring
By Joe Sargent30 July 2019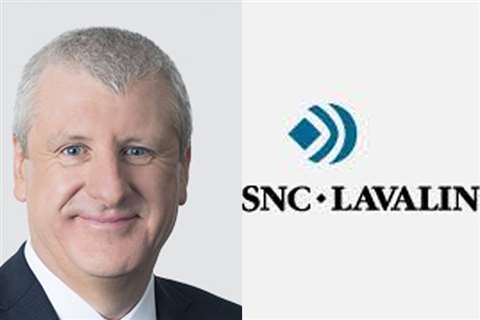 Canadian firm SNC-Lavalin has decided to undertake a major restructuring of its business divisions due to declining profits.
Interim CEO, Ian Edwards, aims to guide the company away from its construction and oil interests and focus on the engineering arm of the business.
The move away from the competitive market of fixed-price contracts is intended to protect the company's cash flow from excess costs associated with large construction projects.
Edwards said, "Lump-sum, turnkey projects have been the root cause of the company's performance issues."
In these types of contracts, a company takes on responsibility for the entire project, from engineering to procurement and construction.
In the meantime, the company will be combining its resources and infrastructure construction divisions into a separate business line.
The company did say, however, that it would fulfil the contractual obligations of its current fixed price contracts. These projects will be reorganised under the division SNCL Projects.
The firm also announced that it was exploring all options for its current resources arm, which could potentially lead to the sale of its oil and gas business – a division which is currently facing a US$1.44 billion impairment charge in which the goodwill's carrying value exceeds its fair value.
The company was ranked at number 48 in the 2018 version of International Construction's top 200 contractor table. The new table will be published in the next issue of the magazine.
SNC-Lavalin has reduced its profit forecast for 2018 twice – more than halving its profit. The company now predicts a loss of between US$113.9 million and US$132.8 million before interest, taxes, depreciation and amortisation.
On 22 July the company's share price fell almost 27%. This follows the period in which former CEO Neil Bruce was in charge and the company saw a fall of 42% in share value.
Bruce has since left the company but is linked to a political controversy in which the firm looks set to pay a large fine. The company itself also faces a trial over accusations of fraud and corruption in its business dealings with Libya.