Loux focuses on the future at IPAF Asia
By Euan Youdale08 August 2016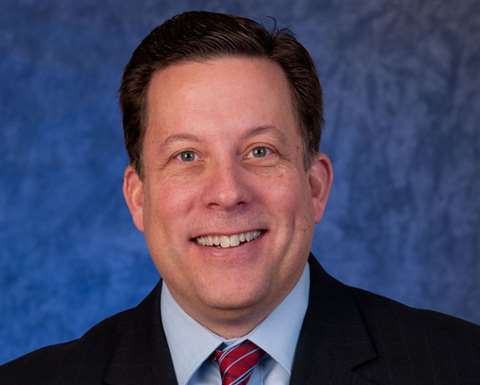 Alan Loux, vice president global marketing at JLG Industries, tied the future of the access industry to identifying and leveraging the right technologies during his keynote speech at the IPAF Asia Conference & Showcase, in Sinagapore.
During the address on 20 July Mr Loux said, "The long-term success of our industry relies on our ability to continuously improve upon the safe operation of our machines. Without question, technology is a great enabler of advanced safety solutions."
JLG said Mr Loux's presence at the conference underscored the manufacturer's commitment to meeting the growing demands for access equipment in Asia and other emerging markets.
In his opening remarks, Mr Loux referenced technologies already in place to improve safety and reduce accidents, such as pothole protection systems, analog envelope control, automatic outrigger levelling, fall arrest, enhanced protection against involuntary operation, and load sensing systems. He used the remainder of his address to look at newer technologies the industry is embracing to reduce accidents, injuries and fatalities.
Mr Loux encouraged the industry to push for the adoption and integration of several "near-term technologies," including collision avoidance and detection, self-levelling and virtual reality.
"There are all sorts of possibilities for using emerging technologies in equipment and training programs," he said. "By placing our trainees in a virtual reality environment, we would give them a greater feel and a more natural experience for the work conditions."
Mr Loux went on to describe a number of 'close-in technologies' that have the potential to change the face of the access industry. For example, augmented reality and head-mounted displays could "give the operator access to a wealth of information regarding equipment operation, safety, or hazardous conditions, as well as a quick, easy-to-reference guide for typical job functions."
Mr Loux's list of close-in technologies also included wearables, the Internet of Things, and drones. "What if we placed sensors everywhere—on vests, gloves, boots, and equipment – including lift arms, attachments, and tires? We could also put sensors on welding equipment, the pallet on a telehandler, and the materials resting on the pallet. With all those sensors in place and providing data, we would create a complete view of the job envelope. They would allow us to gather a wealth of information that could be tracked and shared to enhance safety and productivity".
He then turned his attention to 'future-looking technologies,' including autonomous vehicle operation, robotics and big data, which would enable revolutionary technology, such as artificial intelligence and machine learning.
Mr Loux concluded his remarks by challenging his audience to, "Talk with your fellow IPAF members, co-workers, vendors, customers, and others about how technology is revolutionising our industry. Change the way you think about safety. And then use technology to make our industry even better."