Luffing tower crane simulator launched
By Christian Shelton14 May 2018
Canadian software and simulator specialist CM Labs Simulations has launched the Luffing Tower Crane (LTC) Training Pack, which it said is "the first simulation-based LTC training platform on the market."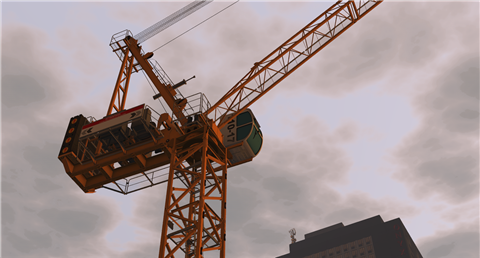 The LTC Training Pack works on any of CM Labs' Vortex construction simulators and the company said it is its most feature-rich crane simulation to date. According to CM Labs, the LTC Training Pack provides a structured set of scenarios to promote crane skills development. This includes load charts and lift plans designed to build awareness of the crane's capabilities and of the tasks to be performed before even starting operations.
The training simulation also includes a new night-time operation mode. ""A worksite looks very different at night because of site lighting," said Seza Kouladjian, CM Labs' technical product manager (cranes). "The simulated environment can help LTC student operators become acclimatised to the differences in shadows and perspective presented by night-time operations."
The LTC Training Pack has a tool-set for the training, mentoring, and evaluation of student operators. Scoring for each scenario is customisable, allowing the instructor to evaluate the operator's performance according to their own standards. Optional visualisation tools allow the student operator to see the boom tip and hook block in relation to lift objects, to help train depth assessment, CM Labs said.
All simulation and training features included in the LTC Training Pack are also now available in an update of CM Labs' existing Flat-Top Tower Crane Training Pack.