Mabey helps port expansion
By Thomas Allen29 July 2019
Mabey Hire is to supply up to 300 tonnes of multi-use equipment to construction firm Graham for the Port of Tilbury expansion project in Essex, UK.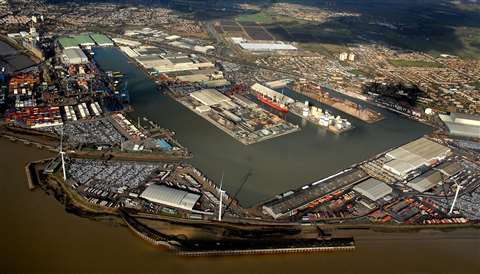 The capacity of the port is being increased to manage the growing number of exports and imports flowing through it.
As part of the project, Graham will need to create three 70m long, 10m wide, 7m deep excavations that will hold surface water. Since the soft clays underlying the port will not support an excavator within the dig, all excavation works must take place from the existing ground level. The scheme uses three levels of framing – one permanent, two temporary – to ensure the steel sheet piled walls of the excavation remain stable during this process.
Since each of the planned excavations will require about 300 tonnes of equipment, Mabey has committed to supplying modular equipment that can be reused on each excavation. This will include two Supershaft Plus Super Bracing Struts 400, which are props with a 185 tonne end unit, and Super Bracing Struts 600, which use a 350 tonne end unit.