Mabey monitors Antarctic project
By Thomas Allen14 March 2019
Mabey Hire is providing environmental monitoring solutions to support one of the most remote construction projects in the world.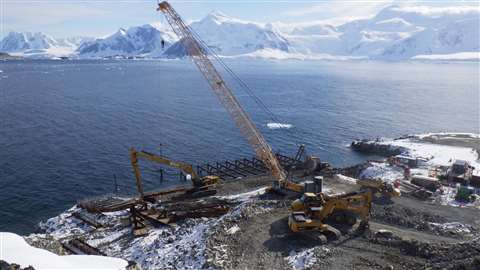 A joint venture between BAM Nuttall and BAM International is constructing a new wharf for the Rothera Research station, which is the largest of British Antarctic Survey's research facilities, situated on the Antarctic Peninsula. Work began in November 2018 and is due for completion in May 2020.
Mabey is helping them to comply with stringent environmental regulations, since all activity on the continent must adhere to strict environmental standards under the Environmental Protocol to the Antarctic Treaty. The company has supplied a set of bespoke EnviroGuard solutions to measure the environmental impacts of the project over its two-year course. They are capable of measuring noise and vibrations, even at temperatures as low as -15°C.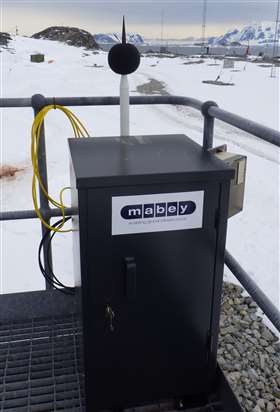 To monitor and protect marine mammals near the site, Mabey has also developed a waterproof hydrophone – an underwater listening device – located 100m offshore and connected to the onshore EnviroGuard. This enables BAM to pause construction work if marine mammals are detected in the local vicinity.
Gordon MacDonald, CEO of Mabey, said, "Working in conditions like this is a first for us, but we've embraced the challenge and worked closely with the team at BAM to deliver a truly unique environmental monitoring solution".