Maeda cranes help with fire helicopters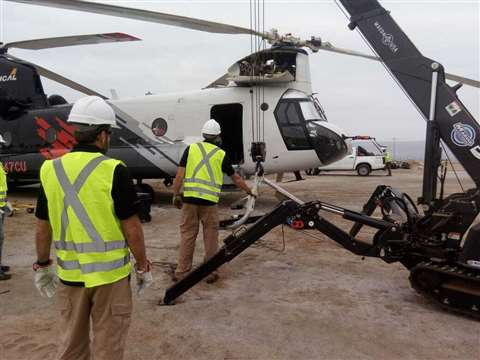 While ideally done in the comfort of a hanger, helicopter and aircraft maintenance and repair often has to be done out in the field.
Helicopters requiring maintenance while fighting recent wildfires in the western regions of the USA couldn't go in to the workshop. Maintenance crews met the helicopter in the middle of a field, with a Maeda mini crane, and performed the necessary maintenance to keep the helicopters in the air.
Maeda Mini Cranes can be used at the shop or in the field to perform maintenance on helicopters and planes of all shapes and sizes and are easy to transport, manoeuvre and use, with the power to lift up to 13,000 pounds (5.9 tonnes) in unconventional and difficult situations, the company said.