Magni signs up Maruka in Japan
By Euan Youdale22 May 2017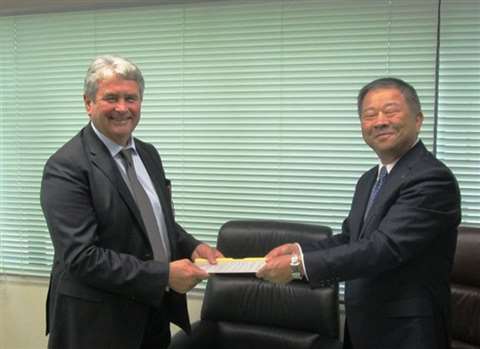 Maruka Machinery has become the exclusive distributor for Magni TH products throughout Japan.
Maruka Machinery, with offices in Japan, US and Asia, will market the entire Magni range of rotating telehandlers, including the 18m - 46m RTH range, and heavy duty HTH range from 10 tonnes to 45 tonnes maximum capacity.
It will also distribute the TH 6.20; the first in a range of fixed telehandlers for construction with a capacity of 6 tonnes and 20m of lifting height. The range will be completed by two further models of 10m and 15m working height in the near future.
"Maruka Machinery is an ideal partner for us," said a Magni spokesperson. "Its multi-year experience in the industrial and construction sectors and their presence in the country with multiple locations is a essential to provide the final customer with a complete service, both from the point of view of sales and after-sales service."
The spokesperson added, "This allows us to access a market where the telescopic concept, fixed or rotating, is still very new, but it certainly has a great potential to grow well and become an important market for both companies."