Major contract for Selwood
By Helen Wright03 May 2016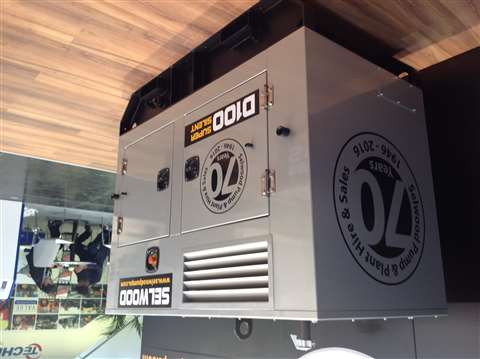 UK pump manufacturer and rental company Selwood said it had been awarded a major contract with utility company Southern Water in the form of a framework tender. It said the contract would see it supply pumping solutions for up to a decade.
It said the deal was is for five years with the option of another five to follow. The agreement covered all of Southern Water's sites across Hampshire, Sussex and Kent and gives Southern Water 24-hour access to Selwood's stock of surface, hydraulic and submersible pumps coupled with support from the company's experienced project managers and mechanical and electrical engineers.
Selwood said it would ensure continuous availability of Southern Water's most frequently-used equipment and stock will be kept permanently on standby for emergency use.
It added that Southern Water, like all Selwood framework customers, would have live remote access to an online portal where it can check information such as current and past contracts, which equipment is on and off site, safety information and test certificates.
Richard Brown, Selwood's managing director for UK Pump Rental, said, "We are delighted to be able to add Southern Water to the long and growing list of major UK water companies which have chosen Selwood as a framework supplier for pumping solutions.
"Selwood's success in becoming a framework provider for many of the UK's largest water companies has driven continuous investment in the size and diversity of our extensive rental fleet.
"We are very pleased that in entering into this agreement, Southern Water has recognised Selwood's unrivalled product range, outstanding service and expertise in the water industry."