Major investment for Terex Corporation
Terex Corporation – a major global player in materials processing equipment—has announced a new manufacturing facility in Northern Ireland, an investment of £12 million (US$15.7 million).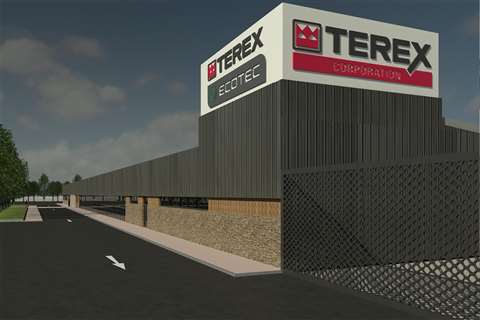 The 9,750 sq m (105,000 sq ft) Terex Campsie site will focus on the design, manufacture and development of Terex Ecotec waste management and recycling and Terex Conveying Systems (TCS) mobile conveying product lines.
"As part of our growth strategy, we continually review markets to identify potential opportunities," said Terex Materials Processing president Kieran Hegarty.
"The waste management, recycling and mobile conveying sectors are areas of significant growth and our objective is to be recognised as a leading global manufacturer in these areas. Our Terex Campsie facility will enable us to realise this ambition."
The Terex Ecotec product line has grown significantly since it was established in 2014 as a response to meet the specialised needs of customers in the growing waste management and recycling sector. Terex Campsie will focus on developing advanced waste management and recycling products and services for Terex Ecotec customers with the goal of becoming a global leader in the industry.
Terex Conveying Systems was established because of increasing demand for mobile conveying systems, and four new conveying products will be manufactured at the new facility which will also be the base for ongoing product development.
Terex Campsie is planned to be operational later this year and work is already underway at the site.