Major Mexican desalination plant breaks ground
By Thomas Allen16 April 2018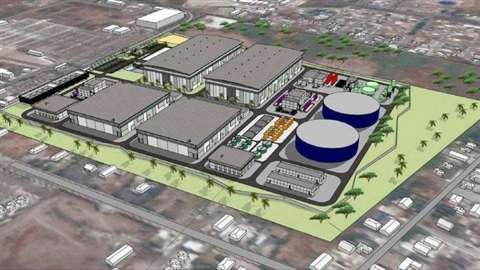 Construction work has officially started on the Rosarito Beach desalination plant in Mexico, which stands to be the largest in Latin America.
At a recent groundbreaking ceremony, the first stone of the desalination plant was laid by Francisco Vega, Governor of the state of Baja California.
Vega said, "The quality of the water supplied by this plant will comply with the maximum standards of potability required by our law."
The facility is intended to provide enough water to ensure economic growth, urban development and improved living standards for communities in the Baja California coastal zone.
The project will take three years to complete and, funded by private capital, it will cost an estimated US$550 million.
Vega said, "Baja California is one of the most dynamic regions in the country. In seven years, its population density went from 44 to 50 inhabitants per square kilometer and will continue to increase, so it is necessary to guarantee the efficient and timely supply of potable water for human consumption."