Major orders for Terex Port Solutions
By Laura Hatton27 May 2015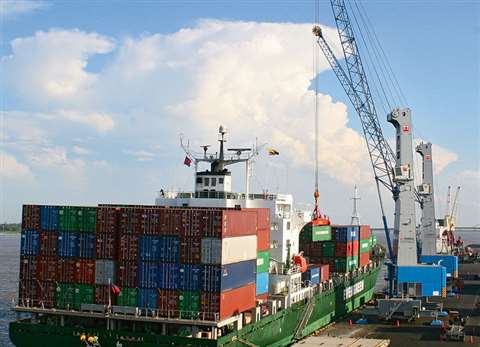 Terex Port Solutions (TPS) has sold 21 machines, including two Terex Gottwald floating cranes during the first quarter of 2015. The orders included 11 Model 6 harbour cranes, four of which will go to African terminals.
Giuseppe Di Lisa, Terex Port Solutions vice president sales and service EMEAR, said, "Increasing sales figures since the fall 2014 underline the trust of terminal operators in harbour crane technology from TPS. Following a comprehensive reorganisation, our customer-driven strategy, which we have been pursuing for almost six decades, is once again bearing fruit.
"The latest orders have come from all continents where there are terminals. We are therefore developing with the entire global economy. Almost a third of the cranes are going to Europe, making it clear that we are playing a leading role in our home market, too."
The orders received at the beginning of the year include machines from all three crane families offered by TPS, Di Lisa said.
"The products range from two Model 2 cranes, which are going to Italy and North Africa, through to the Model 8 floating cranes for professional bulk handling on the Mississippi. These, too, are based on mobile harbour crane technology.
"In the first quarter of 2015, the greatest demand was for our Model 6 harbour cranes, including one in the 4-rope-grab variant for professional bulk handling which TPS is going to supply to Spain.
"Two of our northern European customers have ordered a total of three Model 6 cranes with a maximum lifting capacity of 125 tonnes each. This indicates that, besides container handling, customers increasingly wish to be prepared to handle heavy loads."