Makinex interview: Product evolution
By Murray Pollok25 November 2019
Makinex is one of these small, innovative suppliers to the rental sector that punches above its weight.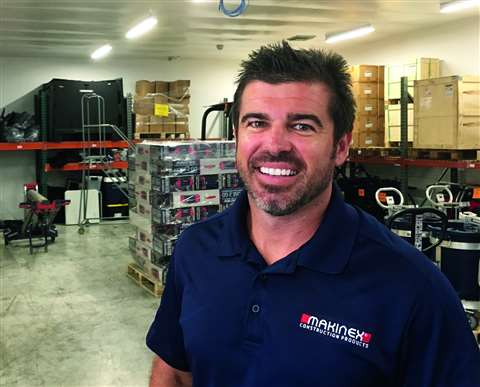 There are several reasons for that. For a young company – founded as Work Smart Equipment in Australia in 2004 – it has been quick to establish itself internationally, and quick to establish a reputation for innovation.
It helps that it boasts a rental lineage: founder and CEO is Rory Kennard – a member of the Kennards Hire family – and general manager is Pete Maginnis, a former rental business owner in Los Angeles who now runs the company's business in the US. Paul Weaver, a 12-year veteran of the business and its Managing Director, completes the senior management team.
Maginnis, speaking to IRN at the Torrance office, articulates an ambitious ten year plan for the business; "We'd like to grow to US$100 million in revenues around the world", he says, "And one of the ways to do that is to be in 20,000 rental locations worldwide. How we get to $100 million is to have more distribution around the world. Currently 50% of our business is in the US."
Expansion plans
It already has products in almost 3,000 rental locations in North America and is approaching 4,500 worldwide, but it hopes to expand sales in Europe, where it has a Netherlands-based dealer MTools, which covers continental Europe, and a UK operation. The ultimate goal is for half of its business to be focused on rental customers.
But let's get to the products. Makinex has a small range, but curated with rental companies in mind. These include a jackhammer trolley suitable for most 16kg hammers; a mixing station for concrete and epoxy compounds; the well-known Powered Hand Truck PHT-140; the Hose 2 Go dust suppression system; a Dual Pressure washer; and a growing range of small generators.
The company's name originates from the phrase 'Making Inefficiencies Extinct', and this is what drives its product development. The 140kg lifting capacity hand truck allows in-depot staff to shift and load equipment easily, preventing injuries and making operations more efficient.
Of the hand truck, Maginnis says it helps that it is fun to operate; "A safety device is only good if people want to use it. The yard folk like it, they choose to use it."
The hand truck points to another facet of the business, creating products that can be used by a rental company both in its own operations, or sold to end users. As Maginnis says, it "helps rental companies at both ends of their business". That opens the doors to large rental companies, which then become customers for its other products, such as its small generators.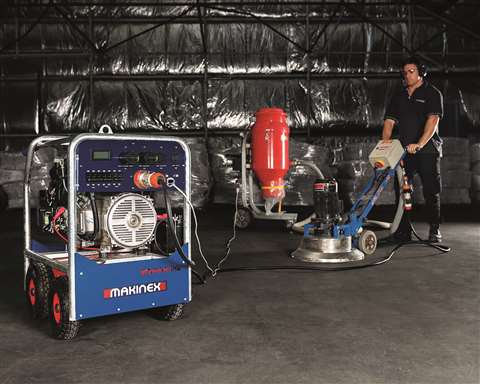 Many of the largest rental fleets in North America have Makinex products, including Sunbelt Rentals, as have several of the larger European fleets – such as A-Plant, Speedy, Boels and Loxam – while, as you might expect, it is also selling into Kennards Hire. Makinex is independently owned and separate from Kennards Hire, so it has even managed to sell to Kennards' biggest competitor in Australia, Coates Hire, which has taken a mix of hand trucks as well as jackhammer trolleys and generators.
The company takes a pragmatic approach to manufacturing. There is some small batch production in Australia during development, and thereafter serial manufacture goes to China. "Once it's right in Australia, then we take it to China", says Maginnis.
Trade tariffs
However, the US-China trade tariff issue has meant that the company has switched some production of gensets to the US. These machines were previously subject to a 5% import tariff from China, but now it's closer to 30%, says Maginnis, which has prompted the establishment of a manufacturing facility in Kansas.
"It's what we wanted to do anyway… we were going to assemble in China, but it makes more sense to manufacture locally." He says the powered hand truck is still made in China; "We could make it here [the US]. Eventually we will, when it makes sense."
It also works with other suppliers. For example, its pressure washer sold in the US is made for Makinex by Mi-T-M in the US, with units sold in Australia built in Australia.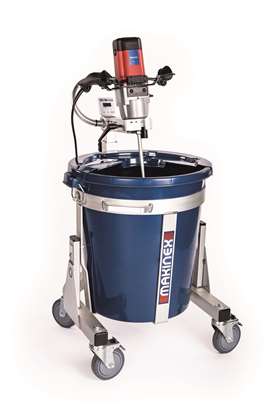 Meanwhile, the company is planning to expand its range of generators. It already produces compact 10kVA and 16kVA units, which are notable not just for their small size but the use of a permanent magnet alternator rather than the more common copper wound design, which Makinex says reduces ownership costs. They also offer both single and three-phase power, making them versatile.
This January the company will introduce its largest generator yet, a 23kW unit, with a Honda engine. It will be manufactured in Kansas as well as in Australia, although Chinese production is also possible for units being sold to Europe.
"We've been selling a lot of the 16kW gensets, and customers are saying its great, but if it was bigger we could do more", says Maginnis, who adds that the company is also doing research into hybrid generator sets, with batteries charged by multiple sources, including solar power.
Scope for new products
With a clear focus on compact equipment, could he see Makinex move into the manufacture of, say, floor grinders? "I won't say we wouldn't, but there are a lot of companies doing that.
We see our job being to build the generator to run the grinder and the vacuum."
What about lighting towers? "Unless there is a real point of difference we can bring, we're not going to be producing 'me-too' products", he says, "Unless we can make a significant difference – to make efficiencies extinct – we're not going to do that."
What it is going to do is continue to expand its product range; "Once we build relationships with rental companies, which we are doing, then we can create partnerships to develop new products to help them", says Maginnis.
"We're just trying to build a big, strong company. Definitely the brand is building. I remember my first ARA show with Makinex five years ago… and now we have crowds."
As the interview closes, he finds a neat definition of the company; "We are an R&D company that provides solutions to the rental industry. That's what we have fun doing." For us, the fun part is to see what they do next.